An extravagant winter by Jeni style
Jeni style fashion house with designer Evgenia Jivkova will present its newest collection autumn-winter 2009/2010 called Extravagant winter on September 16, 2009 at Hall 3 of the National Palace of Culture. The 14 years old daughter of Mrs. Jivkova – Andrea Stefanova will take part in the fashion show.
Evgenia Jivkova says: The name of my newest collection is Extravagant winter. Through my clothes women will be confident and sexy without showing off these qualities. At the same time women wearing Jeni style will demonstrate their new and different appearance and will look braver and independent.
The new collection of Jeni style consists of 50 clothes, divided in 10 themes. Volumetric shoulders and asymmetrical flared coats and dresses are among the fashion news.
Photos:
1. Evgenia Jivkova.
2. Design by Jeni style fashion house, collection spring-summer 2009.
Photo: © Moni Franses
Read: 7176 times © Fashion Lifestyle Magazine, issue 26, September 2009
Bridal collection fall-winter 2009/2010 by "Odeta" Fashion house
"Odeta" Fashion house will make an impression on you for certain with its new bridal collection fall-winter 2009/2010. Donka and Valeria Lacharchevi, the designers of "Odeta" Fashion, combine cleverly in the collection the fashion trends with their own designer style.

There are lots of decorative elements on the dresses which make them unique. The colour nuances and accessories give a modern look to the collection. The fashion color for this season is rose.

The silhouette are very feminine. Some of the dresses follow the body line, other are very magnificent. The fashion house presents also short dresses, suitable for girls with elegant figure. In fashion are also dresses have with long veils.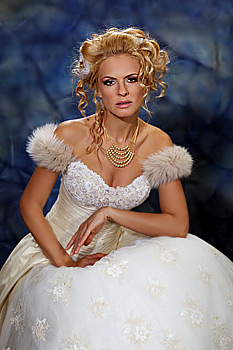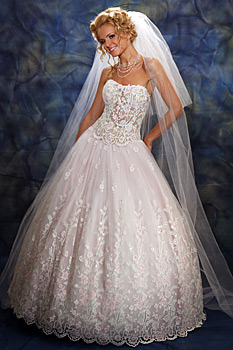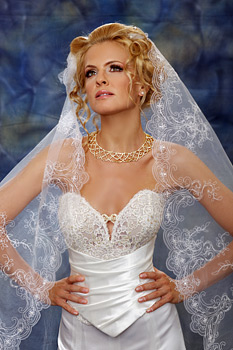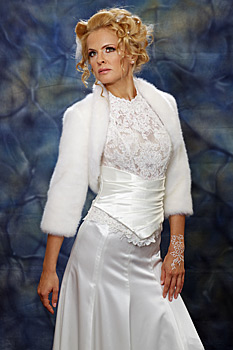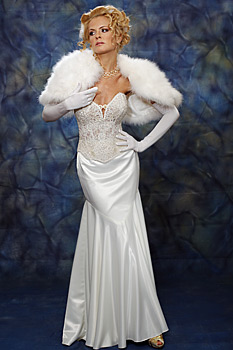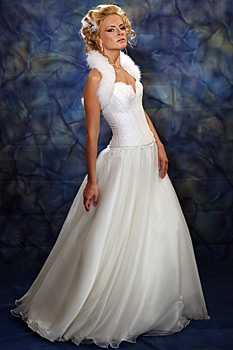 Read: 7144 times © Fashion Lifestyle Magazine, issue 26, September 2009
Autumn wardrobe - motion, mysticism, passion
During the new season, there are three key words in fashion – motion, mysticism, passion.
Markam who won The Golden Needle award of the Academy for fashion gets inspiration from them for their new collection autumn-winter 2009-2010. The designers' advices: colours of the summer continue their victorious dictates and tint clothes in turquoise and lilac. High waist trousers and short jackets make their comeback. Knee length coats are a main character in autumn-winter fashion and balloon cut is more fashionable than ever. Autumn will really be dynamic, mystic and passionate.
Motion
Motion is life. It is strength, energy, rush, liberty.
This line is dedicated to attractive women who are bold and challenging. Activity and ambition, provocation and adventure, inspired by and real as nature.
Mysticism
Mysticism is a journey of the spirit. It is will, courage, dynamics, rhythm.
The innovative woman possesses mysticism. She travels in the past, but reveals and provokes future. Mystic woman is dynamic, bright and expressive and she looks for new sensations in the big city.
Passion
Passion is pursuit of the soul. It is hope, reason, feeling, thirst.
Controlled by enthusiasm and indulgence, with a perfect aesthetical sense for quality, every woman desires and is being desired.
Photos:
Designs by Markam fashion house, autumn-winter 2009-2010 collection.
Photo: © Archive Markam fashion house
Read: 7150 times © Fashion Lifestyle Magazine, issue 26, September 2009
MORE PUBLICATIONS:

ISSUE 25:

Dynamic colourful fairy-tale

ISSUE 24:

Bulgarian fashion in Rome: elegant provocation and perfect style

ISSUE 23:

ROMAN HOLIDAY FOR BULGARIAN FASHION

ISSUE 20:

Simple beauty or new subject in bg fashion

ISSUE 20:

Stylish advance-guard style for seniors