PHASIS: MINOÁR'S LATEST MISSIVE
The winners of "Golden Needle" Teodora Spasova and Ioan Galabov, co-founders of "Minoár", present the latest sophisticated collection "PHASIS" for the autumn / winter 2021 season through a conceptual installation accompanied by a thematic musical atmosphere. You can view the new offers by visiting the store "Minoár Concept Store" located on Blvd. "Knyaz Al. Dondukov 131 ".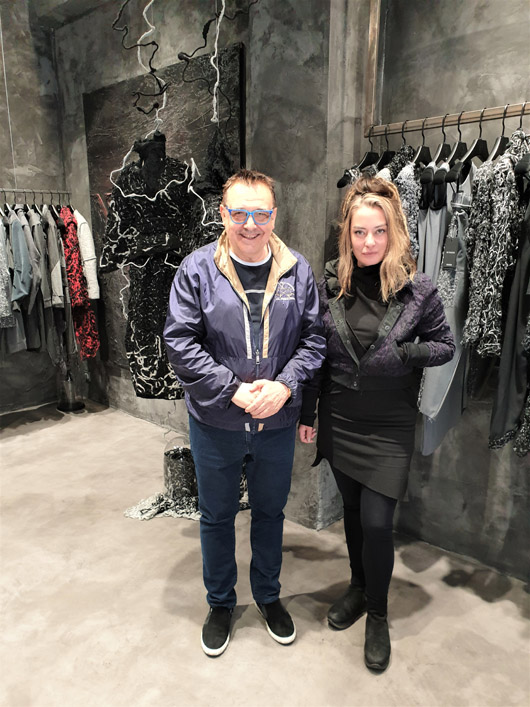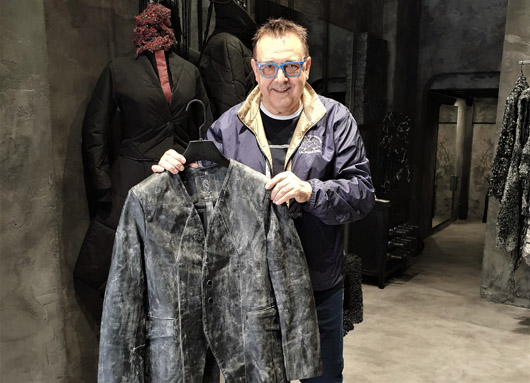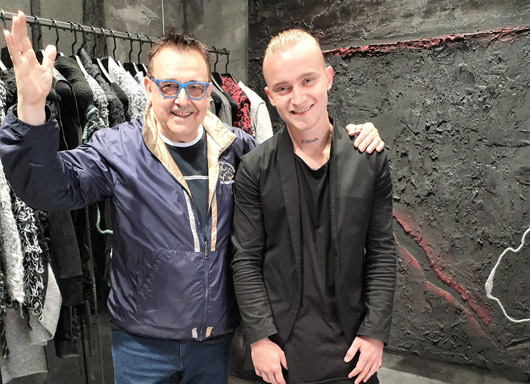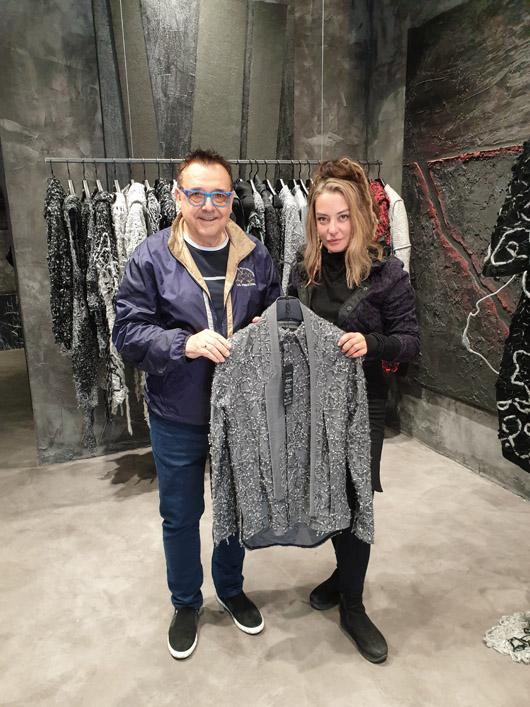 "PHASIS" is made of functional and technical products with an increased focus on the patented textile of the fashion brand - "Fiber Bond". Outfits, which are made by interweaving a variety of threads, are elongated flowing vests with hoods, sweaters, blouses, jackets and shirts. The predominant shades are black, gray and red. In the store you can enjoy the collection, which also includes draped T-shirts, deconstructed long-sleeved blouses and functional details, as well as accessories.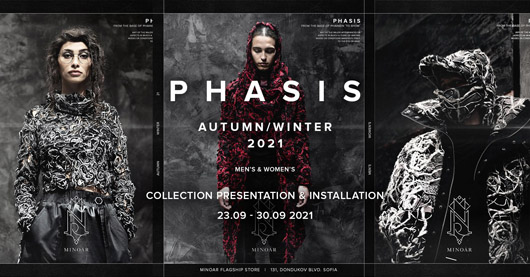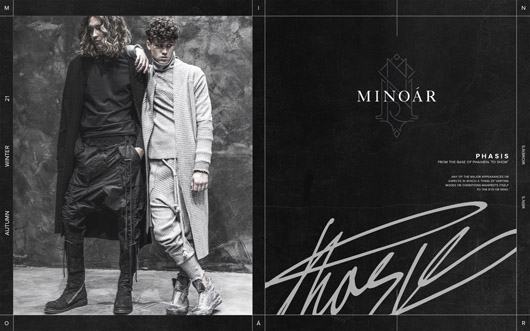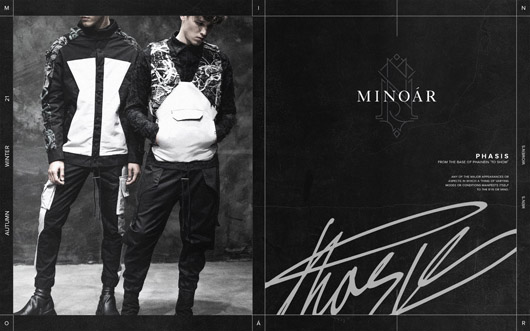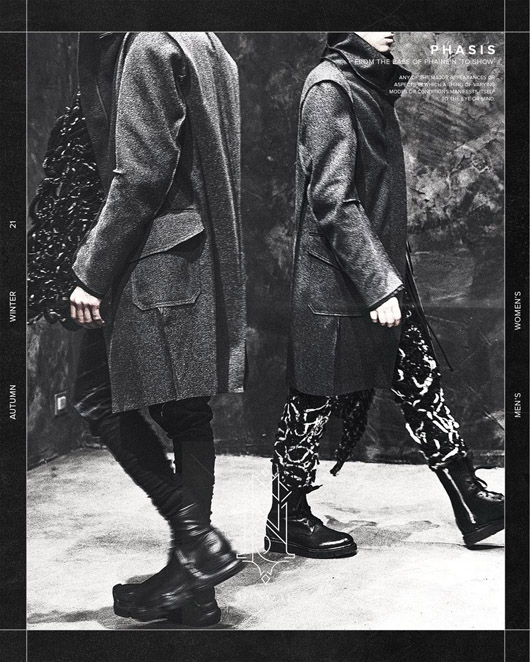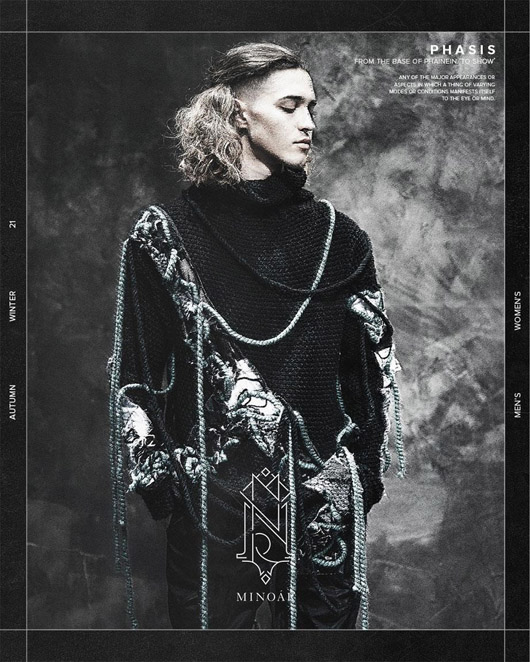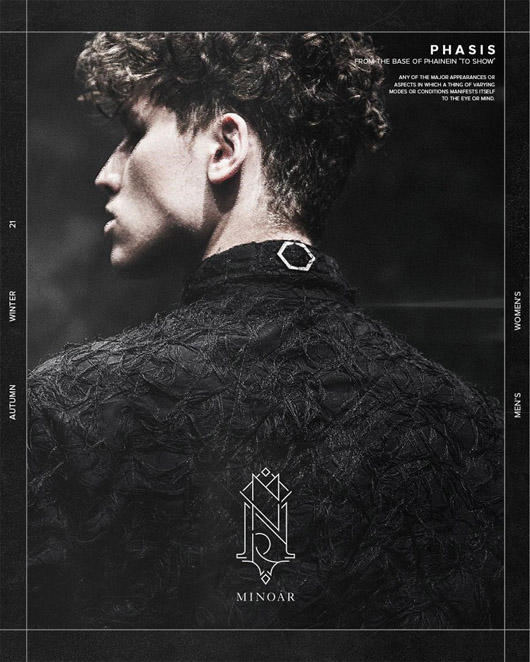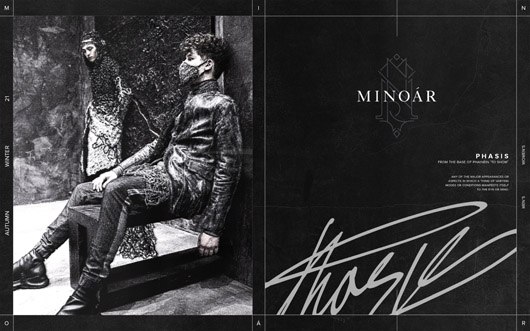 Photos:
1. - 6. The President of the Academy of Fashion Prof. Lubomir Stoykov visited the MINOÁR Concept Store to view the PHASIS collection for the autumn-winter 2021 season of Minoár, presented through a conceptual installation.
Photo: Academy of Fashion
7. - 13. Outfits from the "PHASIS" collection.
Photo: Minoár
Read: 628 times © Fashion Lifestyle Magazine, issue 114, September 2021
MORE PUBLICATIONS:

ISSUE 109:

How textile clusters can strengthen the European economy

ISSUE 105:

DIGITAL SOLUTIONS IN THE TEXTILE BRANCH

ISSUE 101:

TIME FOR A FASHION (R)EVOLUTION

ISSUE 98:

TINTEX introduced Naturally Clean

ISSUE 97:

Wardrobe of the Future - a collaboration of FashNerd and Munich Fabric Start