RADOSLAVA LAZAROVA OPENS A SHOWROOM IN SOFIA
*Fashion house Blink is the beautiful jewel of My Wedding bridal center
Silviya Todorova
The winner of the Golden Needle by the Academy of Fashion Radoslava Lazarova is the only Bulgarian designer to create a showroom at bridal center My Wedding in Sofia.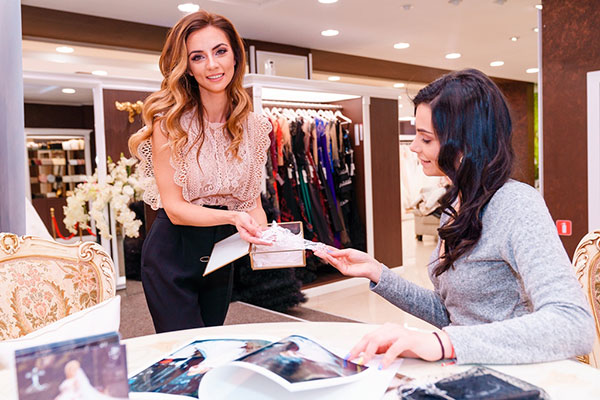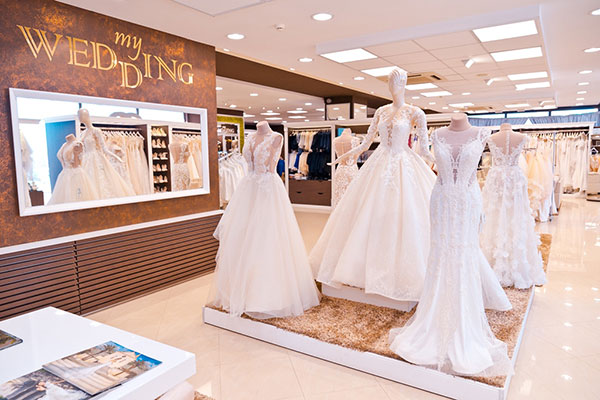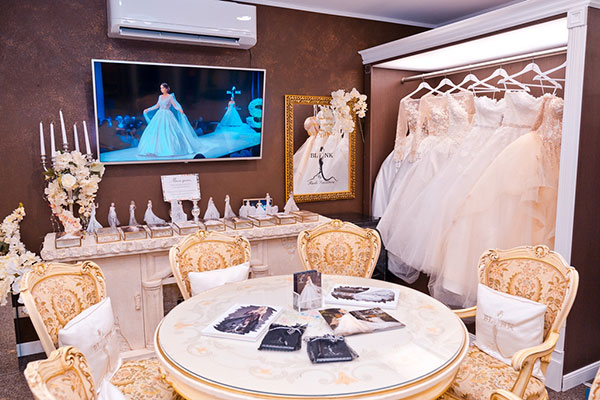 Blink Fashion House is located in the heart of the fashion destination and has become the beautiful jewel of the biggest wedding center in Sofia.
"I am happy to have opened a showroom in Sofia, where I can personally consult ladies looking for a unique and unforgettable feminine vision for their special occasion. Many of my clients travel specifically to meet with me in my native town of Smolyan, but now we will have even more opportunities, "says Radoslava Lazarova.
The talented Radoslava Lazarova, who became "Best Young Designer" for 2019, is from second generation of bridal and formal fashion designers. For her feminine, artistic and sophisticated style, the combination of extravagance and wearable is characteristic. The trademark laces, designed by Radoslava Lazarova, are specific to her designer creations.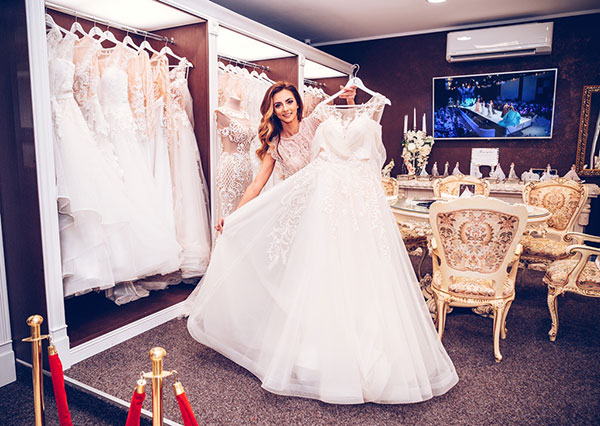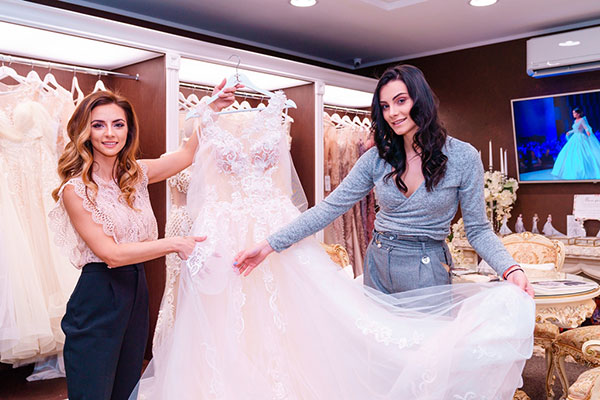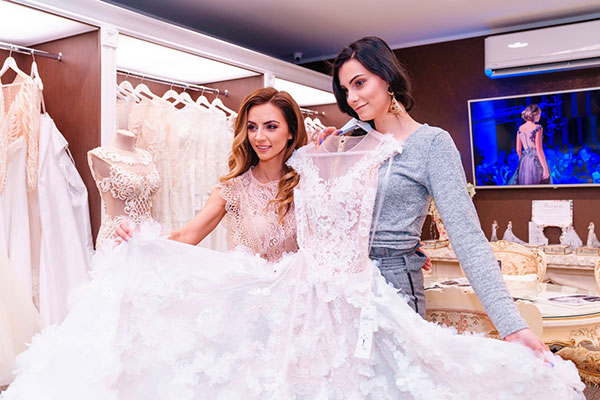 "My strength is in sizing and cutting out the dresses, beautiful details are also my passion," says Radoslava Lazarova.
The newly opened showroom by the designer presents both bridal, prom and formal dresses from her collections for fashion house Blink.
Individual consultations with Radoslava Lazarova at bridal center My Wedding allow the ladies to get a professional opinion about their overall vision and styling. Extremely predisposing is the beautiful interior of the fashion house Blink showroom. Italian authentic palace furniture creates a fabulous setting, complemented by elegant romantic-style decoration. White, old gold and ecru are the colors of the interior, combined with beautiful mirrors and mirror vases. In them, designer Radoslava Lazarova has personally decorated with beautiful orchids. The choice of flowers is also not a casual one, as each dress from the bridal collection of fashion house Blink carries the Latin name of a unique kind of orchid.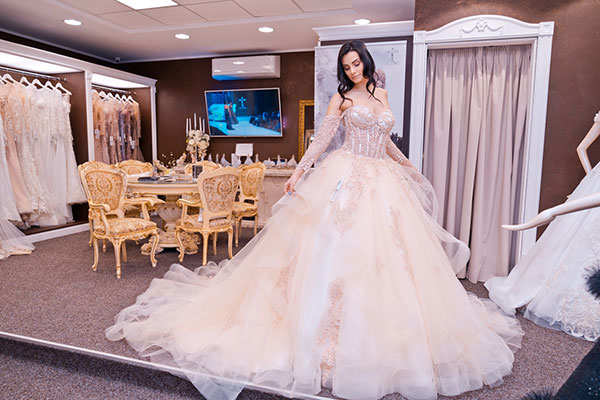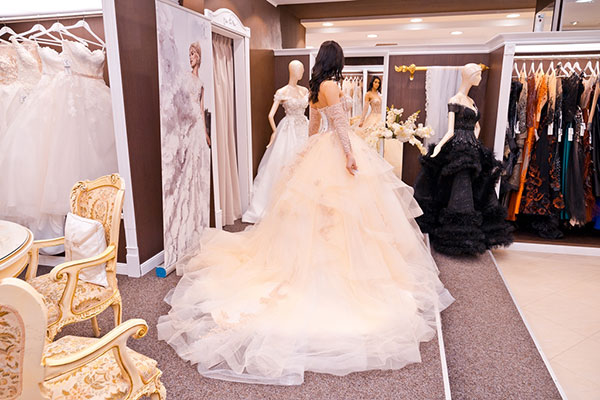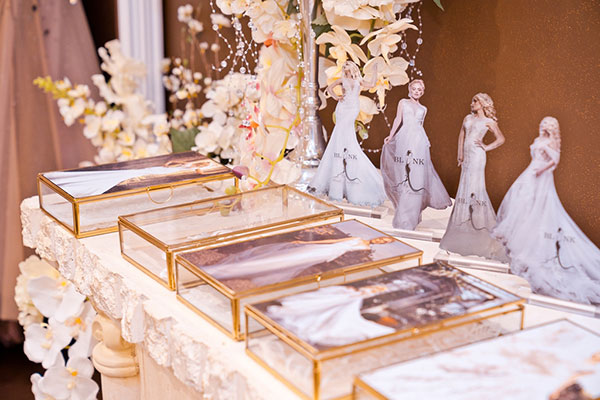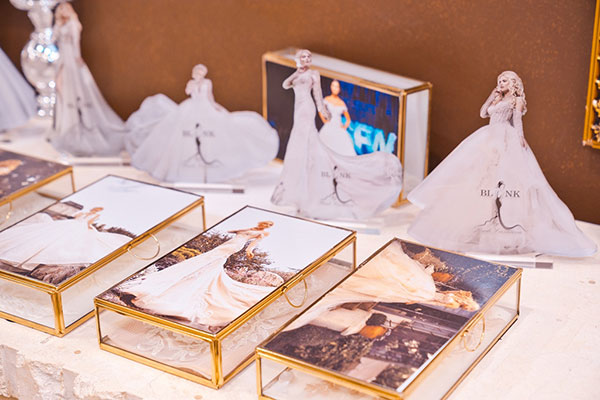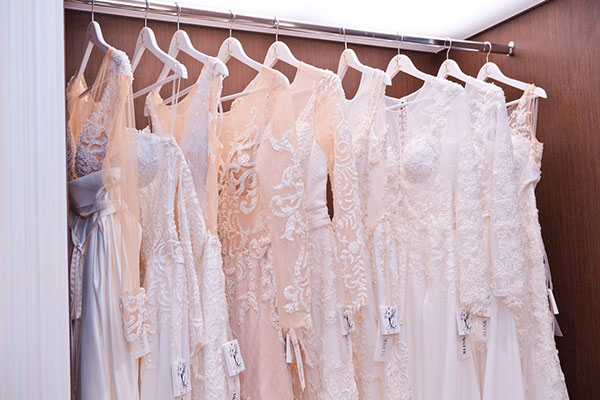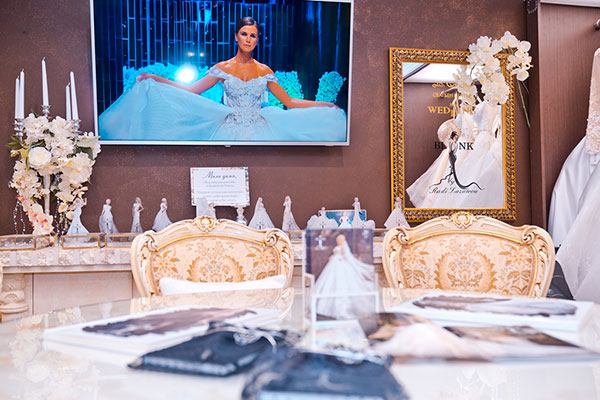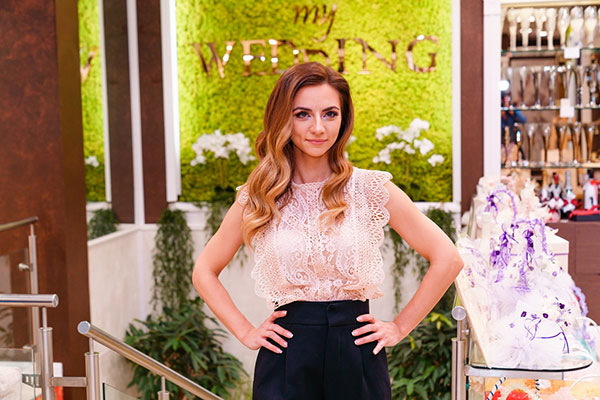 Photos:
1. Radoslava Lazarova at bridal center My Wedding.
2. Wedding dresses by fashion house Blink at bridal center My Wedding.
3. Radoslava Lazarova's showroom at bridal center My Wedding.
4. – 7. Radoslava Lazarova at an individual consultation at bridal center My Wedding.
8. – 9. Bonka Dimitrova tries on wedding dresses by fashion house Blink in the showroom of Radoslava Lazarova.
10. – 13. The interior of Radoslava Lazarova's showroom at bridal center My Wedding.
14. The interior of Radoslava Lazarova's showroom at bridal center My Wedding.
Photo: Hilife
Read: 1505 times © Fashion Lifestyle Magazine, issue 101, June 2019
SAINT LAURENT IS GAINING ON GUCCI, AS ALESSANDRO MICHELE'S METEORIC BRAND GROWTH SLOWS
Gucci's maximalist juggernaut is showing signs of slowing. In Kering's 2019 first quarter report, sales rose 20 per cent on a comparable basis. Although Alessandro Michele's maximalist vision still makes up almost three quarters of the conglomerate's profit, the numbers pale in comparison to previous quarters, where Gucci has consistently topped 35 per cent growth. In 2018, it topped €8 billion in sales with 36.9 per cent growth.
Kering shares dropped as much as 7.6 per cent in Paris trading as the group's revenue narrowly beat analysts' estimates, but chief financial officer Jean-Marc Duplaix showed no signs of concern. "We're in a phase of normalisation," he commented, before adding, "I'm very comfortable with Gucci's trajectory" of Kering's all-star earner. Indeed, just when fashion assumes Michele has reached his zenith, he veers off into a new fantastical direction that delights his audience.
Photo:
1. Alessandro Michele, photographed in New York City on May 6, 2018.
Photo: Michal Chelbin / https://tsingapore.com/article/alessandro-michele-fashions-modern-mastermind-gucci-interview
Source: https://www.vogue.co.uk/article/gucci-sales-decline
Read: 1542 times © Fashion Lifestyle Magazine, issue 101, May 2019
CONDE NAST INTERNATIONAL LAUNCHES VOGUE BUSINESS
Introducing Vogue Business, a new digital-only B2B title offering analysis of the fashion, beauty and luxury industries. Rooted in facts and data, the Condé Nast International project – which began as a newsletter – will look at trends; the impact of broader global market dynamics, from climate change to geopolitics; cultural patterns and shifts that impact retail and vice versa; and how technological and scientific advancements shape the ways products are produced, marketed and sold.
In a consolidating media landscape, the launch of a new global title is a rare thing," says Wolfgang Blau, president of Condé Nast International. "No one else in the world employs more fashion journalists in more places than we do. Our global network of journalists, digital editors and researchers are immersed in the relevant trends on all inhabited continents, giving the team of Vogue Business access to an unparalleled depth of knowledge, from local design trends to changes in manufacturing, training, technology and distribution."
Photo: VENETIA SCOTT
Source: https://www.vogue.co.uk/article/conde-nast-international-launches-vogue-business
Read: 1542 times © Fashion Lifestyle Magazine, issue 101, May 2019
SCHIAPARELLI'S BERTRAND GUYON IS OUT AFTER NEARLY FOUR YEARS
Bertrand Guyon, who made his Schiaparelli debut with a haute couture collection for Fall 2015, has exited the company. "The House Schiaparelli is grateful to Bertrand Guyon for his contribution to the haute couture activity of the House, in close collaboration with the creative studio and the atelier of the Place Vendôme House," the company said in a statement today.
p align="center">
At the time of his hiring, Guyon, a French graduate of the École de la Chambre Syndicale​ de la Couture Parisienne who had previously worked at Valentino alongside Pierpaolo Piccioli and Maria Grazia Chiuri, said, "Elsa Schiaparelli is an enchanting couture house. I have always been fascinated by its exceptional legacy, its luminous and intimate story, its quirky and poetic world, [and] its ultimate chic and endless creativity."
Photo: Bertrand Guyon takes his final bow at Schiaparelli.
Photo: Gorunway.com
Source: https://www.vogue.com/article/schiaparelli-bertrand-guyon-exits
Read: 1541 times © Fashion Lifestyle Magazine, issue 101, May 2019
MORE PUBLICATIONS:

ISSUE 100:

EURAZEO INVESTS 25 MILLION USD IN BANDIER TO TURN IT INTO A GLOBAL BRAND

ISSUE 100:

NIKE'S SHARES DROP AFTER BASKETBALL PLAYER'S SHOE SPLITS OPEN

ISSUE 100:

ARIANA GRANDE IS THE MOST FOLLOWED WOMAN ON INSTAGRAM

ISSUE 100:

GUCCI IS OFFICIALLY THE MOST POPULAR BRAND IN THE WORLD AGAIN

ISSUE 100:

WHO WILL BE KARL LAGERFELD'S SUCCESSOR?

ISSUE 100:

MICHAEL KORS IMPRESSED AT THE NEW YORK FASHION WEEK