SELENA GOMEZ ENTERS A MENTAL HEALTH FACILITY
Earlier this year, Selena Gomez completed a two-week program to treat her anxiety and depression. After her health has gone worse again recently she has returned to the same clinic. Gomez is supposed to have had an "emotional breakdown" after two hospitalizations within the last few weeks of her ongoing battle with Lupus and the life-saving kidney transplant last year. Initially, she was hospitalized because her white blood cells are getting smaller. A few days later she went back to the hospital with the same problem, which may be common for people with active Lupus symptoms.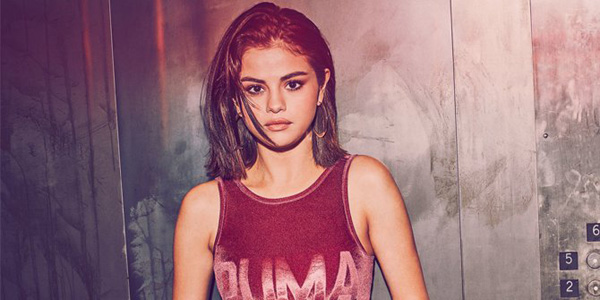 It is said that Gomez, who was in the center of Arizona in 2014 and canceled tours of her "Revival" tour in 2016 for treatment, will get a dialectical behavioral therapy that seeks to regulate emotions and help patients to cope with stress.
The news comes just a few weeks after Gomez tells Instagram that she will "retreat" from the social platforms because of critical comments directed at her. "To the extent that I am grateful for the voice the social media give to each of us, grateful that I can also retire and live my life to the point I was given, "she writes.
Continuing to control her health, there is no doubt that Gomez, who has always been honest about her personal struggles and concerned about raising mental health issues, will come out of it stronger than ever.
Photos:
1. Selena Gomez
Photo: © Puma
Source: https://www.kapanlagi.com/showbiz
Read: 1751 times © Fashion Lifestyle Magazine, issue 98, December 2018
MORE PUBLICATIONS:

ISSUE 35:

PRADA FIRED EMPLOYEES BECAUSE OF THEIR APPEARANCE

ISSUE 25:

Are drugs in fashion still in vogue?

ISSUE 20:

Hollywood stars – perfect in shoplifting

ISSUE 16:

PRESENT: NEW BREAST

ISSUE 15:

CREATE ME AGAIN