Wardrobe of the Future - a collaboration of FashNerd and Munich Fabric Start
Predictions of fashion usually focus on the next season, but this coming September 2018, FashNerd.com will be creating a unique experience in collaboration with Munich Fabric Start, to further strengthen the fashion technology presence at the Keyhouse.
FashNerd has announced the upcoming launch of The Wardrobe of The Future in partnership with Munich Fabric Start, a leading textile trade show that has attracted exhibitors like Elektrocouture, FabLab Berlin, Pauline van Dongen, Sourcebook and Wear It Berlin.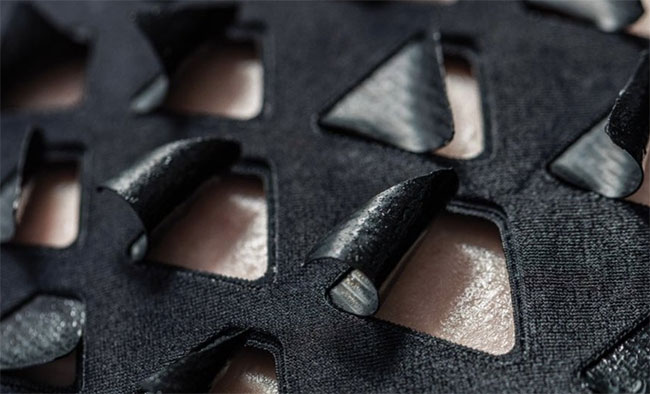 Fashion has always been a hotbed for innovation, that has kept many of us on our toes and wondering what we will be wearing in the future. With the rise of clothes that have been designed with both intelligence and style, the 'Wardrobe of the Future' is a trend-led walk-in wardrobe built to provide a unique experience that introduces the kind of brands that have successfully merged fashion with technology.
Set against the backdrop of the Munich Fabric Start's Keyhouse, a fashion tech space that launched 30th August 2016, the bespoke wardrobe, will be showcasing items of clothing, and some accessories, that are available to buy now. Offering an up close and personal experience, the curated collection will include fashion tech startups like Emel + Aris, Wearable X, Thesis Couture, Pyrates and Lorna & Bel.
On being part of the project, Wearable X Founder Billie Whitehouse said: "The wardrobe of the future will be about empowering the human experience not just through personalisation but also through technologies that surprise and delight. Unlike technology, there is not "one ring to rule them all" in fashion, it is the coordination and curation of tones, colours, textures, shapes and silhouettes that allows the wearer to play with their experience. Now for the first time, this will include technology that helps you feel."
Lorna, the founder of Lorna & Bel, added: "We see the fashion space as having limitless potential for all kinds of tech integration, big and small, especially with technology being so central to our lives. It is exciting to see brands integrating technology into fashion in fresh and innovative ways. The Wardrobe of the Future gives us a peek into how our wardrobes will evolve. It shows how fashion can put technology to work to give us performance-driven products that make our lives a little easier while still speaking the language of style."
Co-founder of FashNerd.com Muchaneta Kapfunde who has been spearheading the project said: "We want to bring together brands which represent what the merger of fashion with technology has achieved thus far. The brands we are working with will not only give attendees a glimpse of what could be in their future wardrobe, but it will also create a unique experience that has never been done before at the Keyhouse."
With an ambitious plan to bring fashion technology to the masses, Muchaneta hopes that the creation of the wardrobe will give people a better understanding of how technology is being used as a tool by various fashion-forward labels and startups.
Claudia Mynott Marketing and Communications Director of Munich Fabric Start said: "We are very excited to bring fashion technology at the Keyhouse to the next level – with real and perceptible ready-to-wear smart products. The Wardrobe of The Future closes the loop from first prototypes and showcases to final consumer products presented at Keyhouse. In close cooperation with FashNerd.com, we have managed to set up an impressive line-up of select smart brands that demonstrate the possibilities, advantages and the potential of fashion technology and our future wardrobes at a glance."
Read: 1513 times © Fashion Lifestyle Magazine, issue 97, September 2018
MORE PUBLICATIONS:

ISSUE 35:

DRESS WITH…CHOCOLATE

ISSUE 25:

Lyocell – revolutionary fibers in textile industry

ISSUE 20:

Textile – the new form of intelligence

ISSUE 16:

MATERIALS WITH MOOD

ISSUE 15:

THE BAMBOO – MATERIAL OF FUTURE