MICROBLADING: IS THE SEMI-PERMANENT MAKEUP TREND WORTH IT?
Boyana Ivanova
Microblading is the latest solution to fuller brows. You must have heard all the raves about the technique and how it can effectively remedy your sparse and nonexistent brows.
Do you still have some doubts about the procedure especially after watching those horrible YouTube videos of people who had adverse reactions to microblading? If you're interested in this makeup trend but are concerned about the risks, then this post will help erase your doubts.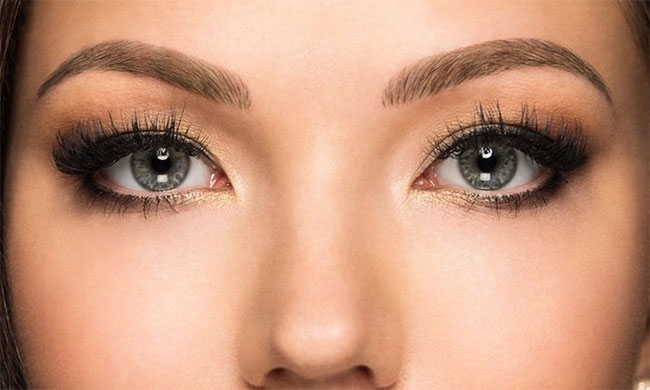 Is microblading safe?
Yes! Microblading is a completely safe procedure, especially when performed by a trained, licensed, and experienced brow artist at https://bestpermanentmakeupatlanta.com/.
However, some may not enjoy the benefits of microblading due to certain conditions or allergies. That is why we advise that you consult with your doctor before undergoing the procedure.
This will help confirm if your health state or any medications you're on would impact the results of the procedure negatively.
What to expect from microblading
1. It is a semi-permanent procedure
Unlike regular brow tattoos, microblading is not permanent. The brow artist or technician will make hair like incisions above the dermis layer of your skin with the aid of a blade.
This will allow pigment to be easily deposited into the skin to create the illusion of full and darker brows. Your new brows will only last for one to three years so if you're looking for something more permanent, then you should consider getting an actual tattoo.
2. A session may last for hours
There's a lot that goes into microblading and the entire process may last up to 3 hours. First, numbing cream will be applied and left for about 30 minutes to penetrate the skin before the actual microblading begins.
Then there's the brow sketching which takes up some more time. If your session lasts much longer than 2-3 hours, then your technician is probably inexperienced.
3. Your brows have to stay dry for a week afterward
You can't get your face wet for a week after microblading because the pigment needs time to properly penetrate the skin. This means you have to face away from the showerhead when taking a bath (a handheld shower would come in handy here).
To avoid the buildup of dirt during this period, you could go barefaced or only apply minimal makeup that can come off easily. Baby wipes are also a good solution for keeping your face clean.
4. You will feel some discomfort while your brows heal
After microblading, your brows need about 30 days to completely heal. During this time, your skin will scab and shed the dead skin - a process that will occur over and over again. This can make your brows slightly itchy but avoid rubbing or scratching or you risk breaking the skin.
If the discomfort increases, you can visit the clinic for some ointment to reduce the itching. For the first two weeks, avoid exercise, facial treatments or anything that will make you sweat as this can cause irritation, swelling, and loss of pigment.
The results are worth it!
After the healing period, you need to visit the clinic for a touchup, allowing the brow expert to hit any spots missed during your first visit. With your brows groomed to perfection, you will fully appreciate the remarkable effects of microblading.
Read: 4708 times © Fashion Lifestyle Magazine, issue 107, August 2020
MORE PUBLICATIONS:

ISSUE 102:

SUMMER MAKEUP TRENDS FOR 2019

ISSUE 101:

DIANA STOYANOVA: "MAKE-UP IS A CULTURAL JOURNEY AND ADVENTURE"

ISSUE 100:

ELLIOT RENTZ AND THE ART OF BECOMING WHOEVER YOU WANT

ISSUE 98:

WILL MY MAKE-UP LAST AND HOW LONG?

ISSUE 35:

summer tan – nice and haeltful