AXEL HARDY: "FEMA" - AN APPEAL FOR FEMININITY
Radinela Geleva
Designer Axel Hardy held a photo shoot with her latest collection "Fema" - Autumn-Winter season 2021/2022, which has been designed for brave, dynamic and emancipated women, as well as those who have a strong personality. The winner of the Golden Needle Award was inspired by femininity as an aesthetic phenomenon in real life. Its goal is to meet the needs of women, not only in practical fashion, but also in modern design, characterized by new and fresh ideas.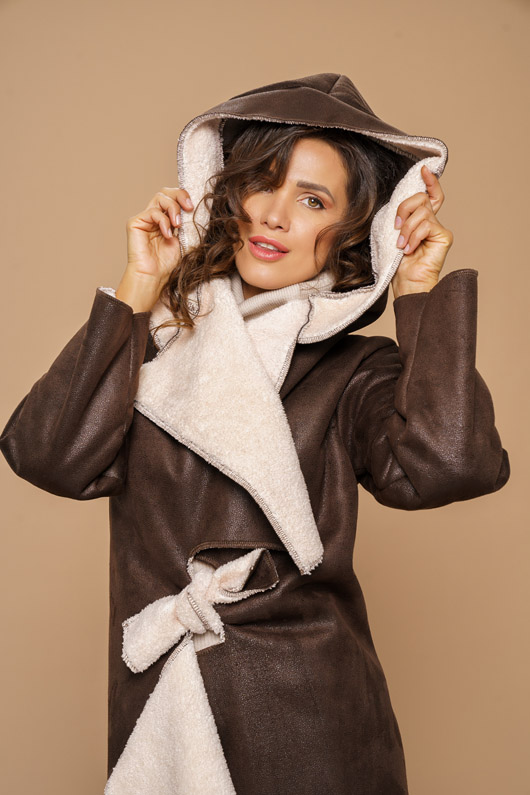 The collection has a more refined line - pure linen clothing by Axel Hardy, which is dominated by clothing mainly made of high quality cotton fabrics and fine elastic knits (dresses, skirts, tops). They are designed for office environments as well as for professions which require a more hard wearing style. The outfits from the Fema collection are multifunctional. Coats and vests have removable scarves and hoods, which are often reversible. An important accessory is the belt.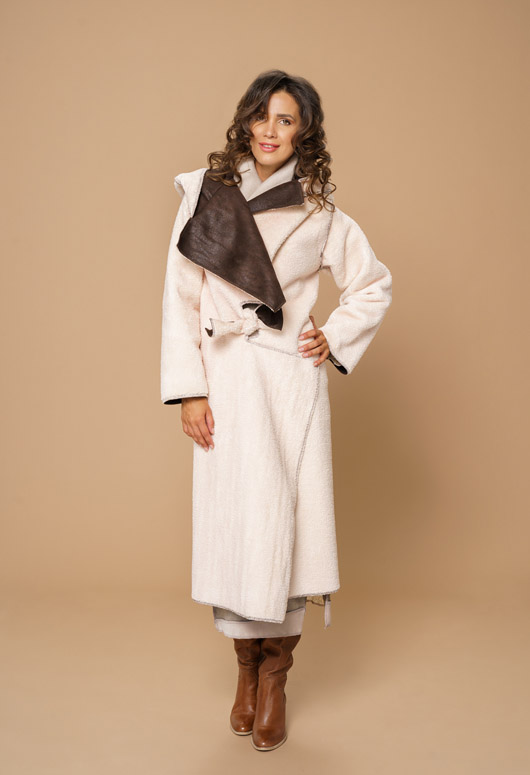 The fashion brand Axel Hardy again uses natural fabrics such as organic cotton and - in knitwear and fabrics - wool and linen. Knitted designs are also combined with natural silk, even in cold months. The new trend in the collection are coats made of leather, but the most distinctive feature is that the inner linings are warm and snuggly, using cotton and wool. The variety of fabrics, prints and bright double taffeta cannot be overlooked.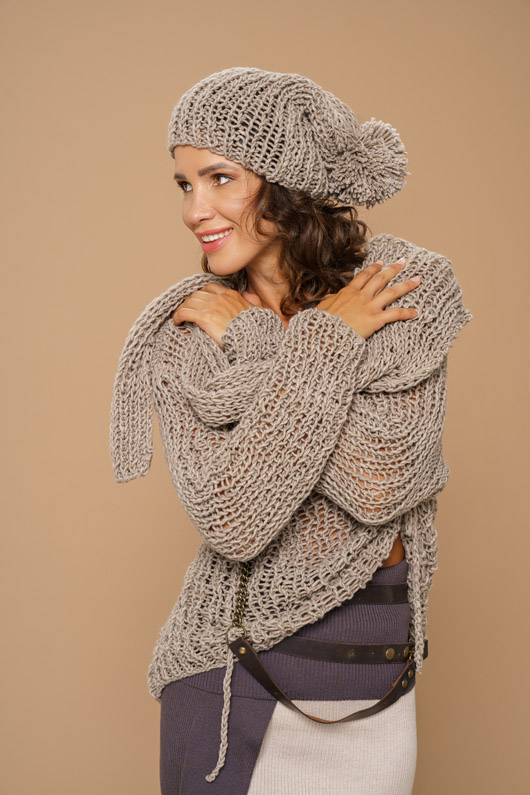 In Axel Hardy's latest collection, there is an abundance of plus size options, particularly in outerwear and "poncho" type tops, allowing a natural, flowing movement of materials. For elastic dresses and high-waisted skirts, the fitted silhouette is also flattering, gently emphasizing the curve of the body. The color range is typically dominated by autumn and winter colors such as forest colors, cinnamon tones, pastel, saturated, purple, green and gray.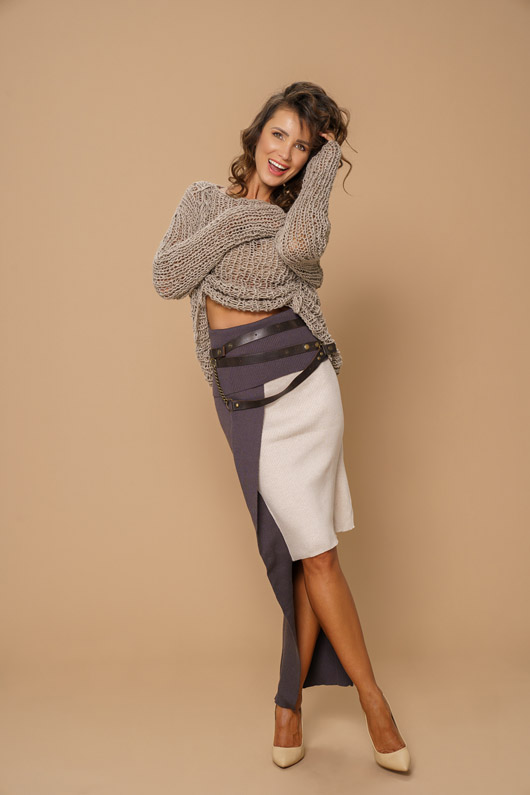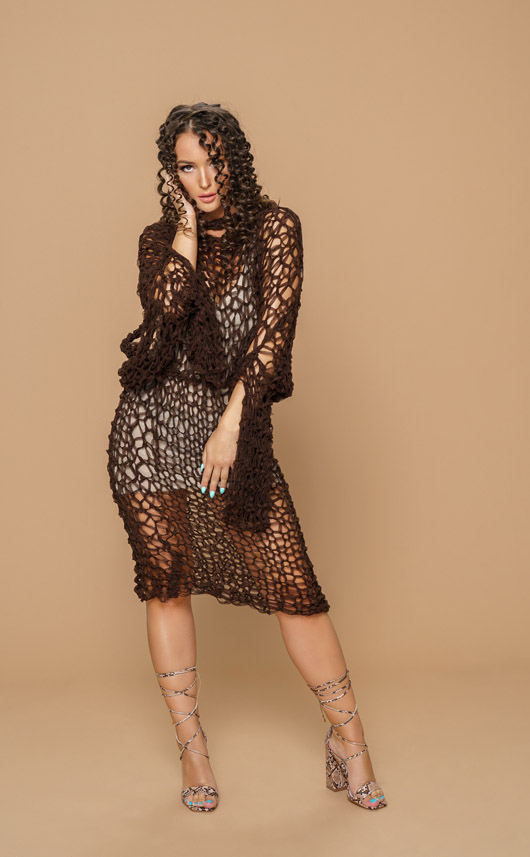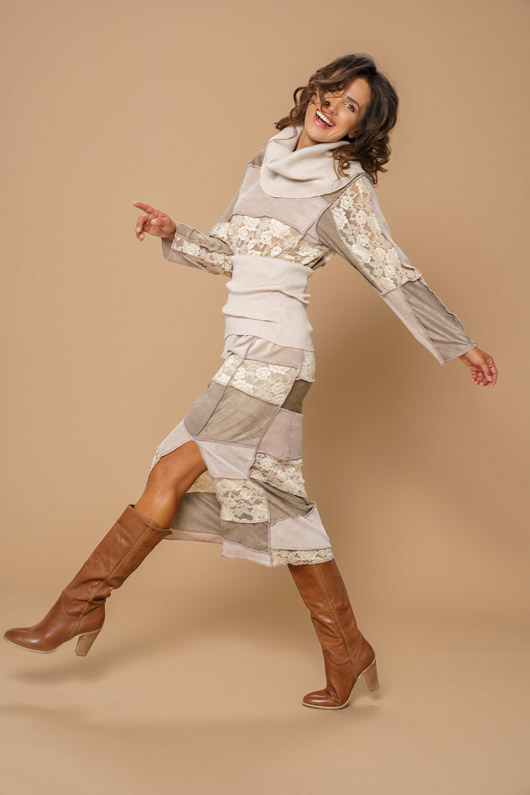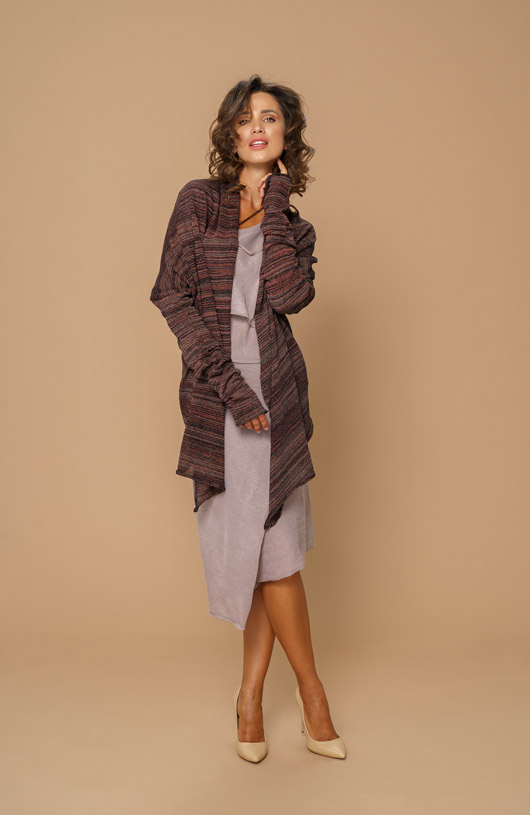 Photos:
1.-8. Outfits from the new collection "Fema" by designer Axel Hardy.
Models: Elisaveta Stoyanova – Gareva and Mihaela Ivanova
Photographer: Dilyan Markov
Read: 785 times © Fashion Lifestyle Magazine, issue 114, September 2021
MORE PUBLICATIONS:

ISSUE 112:

IT'S TIME FOR AN EXQUISITE FASHION SHOW FOR THE MOST STYLISH BULGARIANS

ISSUE 111:

FASHION BRAND LA CARA MI EXLUSIVE BY MILA ZAHARIEVA LAUNCHES

ISSUE 110:

RADOSLAVA LAZAROVA PRESENTED HER WEDDING COLLECTION IMPRESSIONS

ISSUE 108:

DURING AN ONLINE PRESS CONFERENCE EVGENIA JIVKOVA PRESENTED COLLECTION "NEW WORLD"

ISSUE 104:

"BG FASHION ICON" 2019 NOMINATIONS BY THE ACADEMY OF FASHION

ISSUE 104:

AXEL HARDY PRESENTS A COMPLETELY SEAMLESS COLLECTION WITH 0% WASTE