PROFESSOR LUBOMIR STOYKOV WAS AWARDED WITH THE GOLDEN AGE – STAR
*The Ministry of Culture honoured the renowned cultural scientist, art critic and aesthete on the occasion of National Awakening Day
Silviya Todorova
At a special ceremony in the Sofia-based Sredets Gallery, Minister of Culture Boil Banov awarded the renowned cultural scientist, art historian and aesthete Prof. Lubomir Stoykov. The Golden Age - star prize, was awarded to him for his significant contribution to the development and popularization of Bulgarian culture and art, and on the occasion of November 1 - National Awakening Day. Professor Stoykov is a long time lecturer in culture and media, public relations, fashion theory and lifestyle journalism at the University of National and World Economy, Sofia University "St. Kliment Ohridski ", the National Academy of Arts, Paisii Hilendarski University - Plovdiv and others. He is the chairman of the Academy of Fashion and a member of the Metropolitan Museum of Art (in New York), the American Public Relations Society (PRSA) and the International Association for Media and Communication Research (IAMCR). He has written over 20 scientific, popular and nonfiction books and textbooks on culture, media, communication, fashion, art, PR and human communication.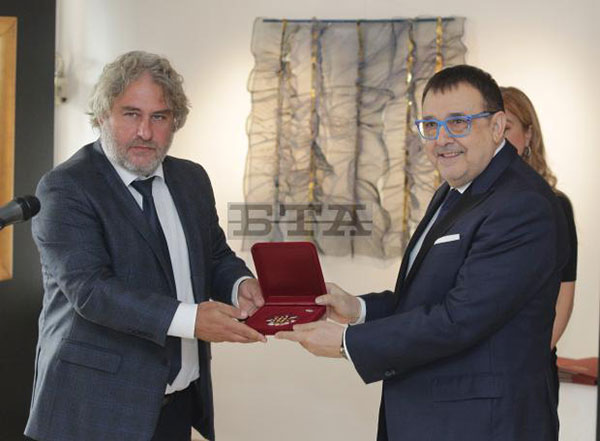 In his thank-you speech Prof. Lubomir Stoykov emphasized: "Throughout my conscious life as a journalist, aesthetician and university lecturer, I have upheld high cultural and spiritual values, and have fought against kitsch. I am glad that my efforts have been noticed and appreciated. Culture and spirituality are the most important tools for the survival of people and the most faithful compass for prosperity - personal and national. Respect and homage to Bulgarian culture, to its leaders and apostles!"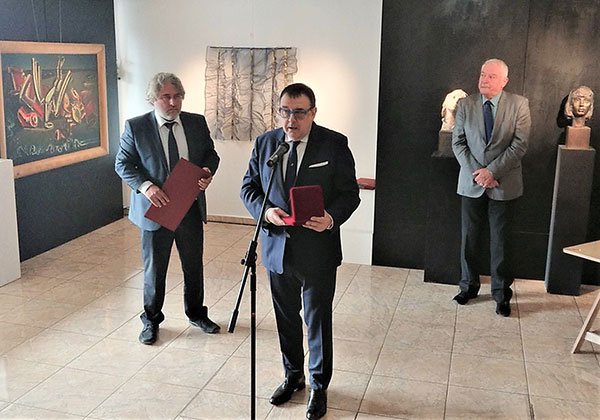 Among those awarded with the Golden Age Award - necklace, the distinguished ballerina Krasimira Koldamova, Professor Miroslav Popsavov - conductor of the church choir at St. Nedelya Cathedral, Prof. Dora Hristova - creator and conductor of the Mystery of Bulgarian voices, Milcho Vasilev - Rector of the Academy of Music and Dance in Plovdiv. Golden Age - star and diploma, received by Prof. Anastas Gerdzhikov - Rector of Sofia University "St. Kliment Ohridski", Ognian Todorov - Director of the Regional Museum of Natural History in Plovdiv, Genoveva Vasileva - film critic and enthusiast - Associate Professor Petko Hristov, Institute of Ethnology and Folklore Research with Ethnographic Museum at the Bulgarian Academy of Sciences, Nikolay Doinov - President of the Union of the National Community Centres and others.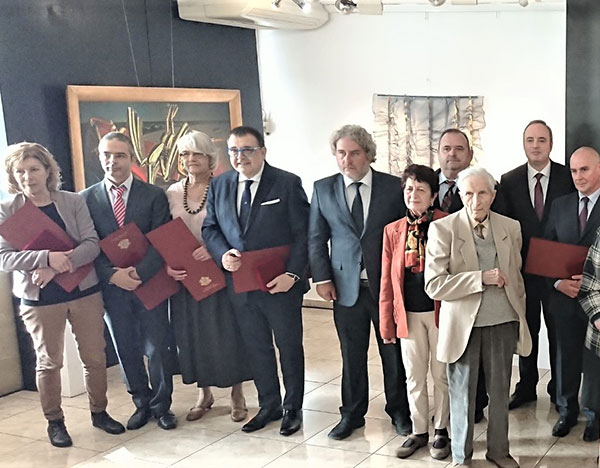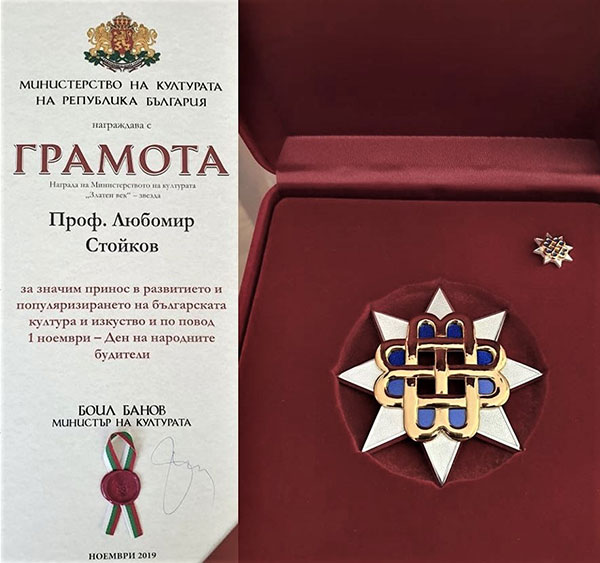 Photos:
1. Minister of Culture Boil Banov awards Prof. Lubomir Stoykov with the Golden Age Award - star. Photo: BTA
2. Prof. Lubomir Stoykov gives a thank you speech.
3. Prof. Lubomir Stoykov together with the Rector of Sofia University "St. Kliment Ohridski" Prof. Anastas Gerdjikov after their award with the Golden Age Award - star.
4. Prof. Lubomir Stoykov together with Minister Boil Banov and some of the award winners at the Ministry of Culture.
Photo: Kalin Stoykov
5. The Golden Age Award and Certificate - star with which Prof. Lubomir Stoykov was distinguished.
Read: 2626 times © Fashion Lifestyle Magazine, issue 104, December 2019
MORE PUBLICATIONS:

ISSUE 102:

WORLD CHAMPIONS & STAR JURY ARRIVE FOR SOFIA OPEN DANCE FESTIVAL

ISSUE 101:

HEAD OF STATE RUMEN RADEV AWARDS PROF. LUBOMIR STOYKOV WITH PRESIDENTIAL HONORARY SIGN

ISSUE 100:

AESTHETIC CONFUSION AND ASEXUAL MESSAGES

ISSUE 100:

PERSONAL MEN'S STYLE IS THE KEY TO SUCCESS IN BUSINESS

ISSUE 99:

NEW THEATER - NDK WITH A STRONG START FOR 2019