The hanging show of the Institute of Contemporary Art - Sofia
On December 17 at the Institute of Contemporary Art - Sofia was opened "The hanging show" - the new edition of the popular holiday exhibitions with circulated art objects for 2021!
Visitors are invited to the hanging art items of (nearly) 25 artists – chiffon scarfs, printed or hand decorated. They can be used as a sarong and pareo; as a picture, a tablecloth or a headscarf; or even as a face-control confusing device!
They are OK to be used in completely unpredictable ways, in all seasons and on all continents, in all contexts and by anybody; they are a smart choice as a super gift for the holidays!
All art items are in an edition of 3; at 140x93 cm, which actually means – one size fits all!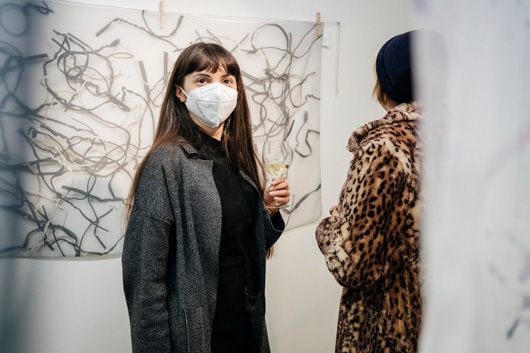 Participating artists:
Aksiniya Peycheva, Antoni Rayzhekov, Aaron Roth, Dimitar Solakov, Desislava Terzieva, Ivan Moudov, Iskra Blagoeva, Ina Valentinova, Kalin Serapionov, Kalina Dimitrova, Kiril Prashkov, Krassimir Terziev, Luchezar Boyadjiev, Maria Nalbantova, Mariela Gemisheva, Marina Genova, Martin Penev, Martina Vacheva, Miryana Todorova, Nedko Solakov, Pravdoliub Ivanov, Radostin Sedevchev, Rudi Ninov, Sophia Grancharova, Stella Vassileva, Stefan Nikolaev, and Iara Boubnova
Partner of the exhibition is Fashion.bg, where the scarves were made.On the occasion of the exhibition, Silvia Kabaivanova, owner and editor-in-chief of Fashion.bg shared: "I really liked the idea of the exhibition and the views of the artists on the design of scarves. Their ideas are original and modern, and many of them are a winkin our gray everyday life. Support Bulgarian art! "
Gallery ICA Sofia, 134 Vasil Levski blvd.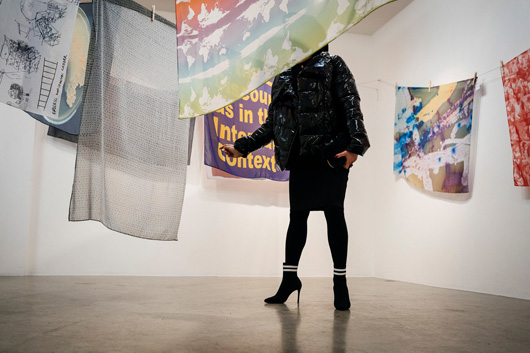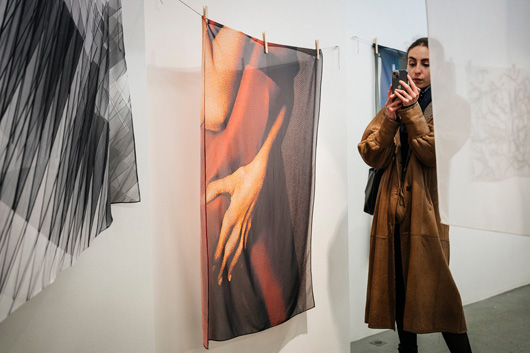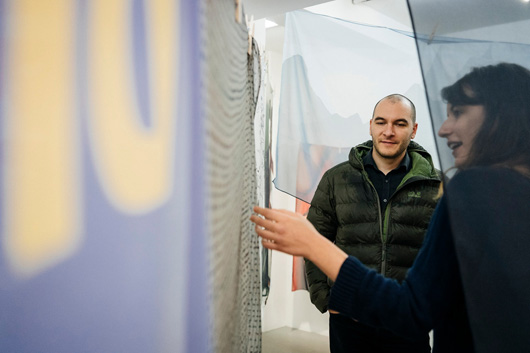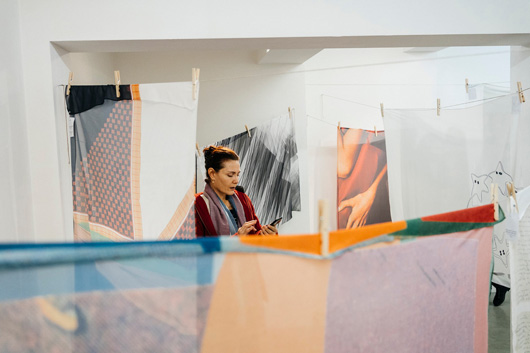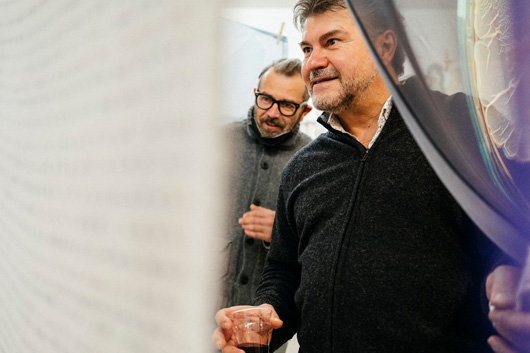 The exhibition is open until 9th January 2022.
Read: 3151 times © Fashion Lifestyle Magazine, issue 115, December 2021
MORE PUBLICATIONS:

ISSUE 114:

Poland Shoes Expo presents more than 500 brands in Warsaw

ISSUE 107:

CREATIVE ACCESSORIES TO BUY THE GUY WHO HAS EVERITHING

ISSUE 101:

SEVDALINA DYAKOVA REDISCOVERS THE EXOTIC MODERN TURBAN

ISSUE 94:

A TRIUMPH FOR THE BIGGEST OPTICAL COMPANY IN BULGARIA

ISSUE 71:

Quality men's footwear from famous brands on sale