GONE IS THE GREATEST FRENCH AMONG THE JAPANESE!
Prof. D. S. Lubomir Stoykov
The fashion world mourns the death of Kenzō Takada
At the age of 81, after being infected with the coronavirus, the unique fashion designer Kenzō Takada, also known as the greatest Frenchman among the Japanese according to his own words, passed away. Kenzō's death is a huge loss not only for fashion, not only for lifestyle, but also for world culture.
Spreading the sad news, news agencies rightly called him the "color designer", but his merits in international design are not limited to the rich colors of his style. I have known his work very well since 1994, when I met Kenzō in Paris. I have interviewed him several times and I can point out at least three things with which Kenzō conquers: with the originality of his art, with the amazing freshness of his proposals and with his child-like freedom of imagination. The smile of the artist is also childish, which - while talking with him, does not leave his face.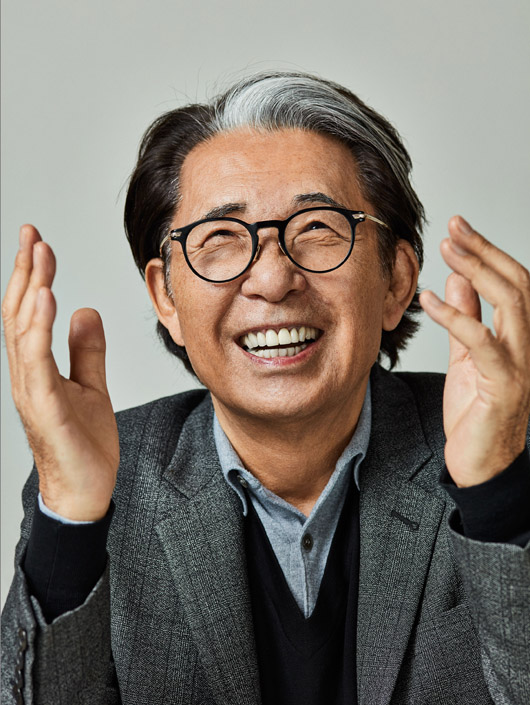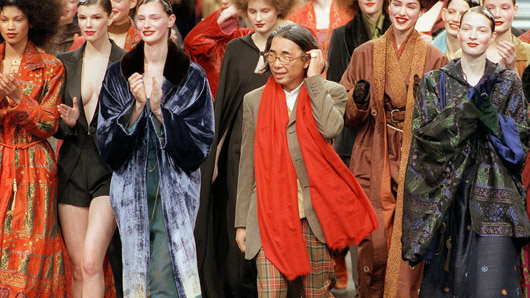 And one more thing - known to few. Bulgarians played a big role in his continued living and working in Paris after he finished his studies as a student. These are the brothers Jacques and David Pizanti (Bulgarian Jews), who invited him first to do an internship and then to work as a designer in their fashion house. Many years ago, Jacques Pizanti told me about his admiration for the student sketches of the young Kenzō and about the spontaneous invitation he sent him to start working for the company "Pizanti". It is important to note that among his most famous clients was the world-famous Bulgarian singer and actress Sylvie Vartan.
Kenzō is the first Japanese designer to make such a successful breakthrough in the capital of world fashion - Paris. Both metaphorically and realistically, the East met the West thanks to him and a number of other talented Japanese designers, such as Hanae Mori, Issey Miyake, Yohji Yamamoto, Rei Kawakubo, Michiko Koshino, Koji Tatsuno. The great meaning of the concept "East meets West" is that through the work of these famous designers, Japanese traditions are united with Western culture, and that Eastern symbols and rituals intersect with Western technologies and civilizational models. Or, as Kenzō once told me in a conversation in Paris: "Our goal is to mix the local culture with the Japanese!"...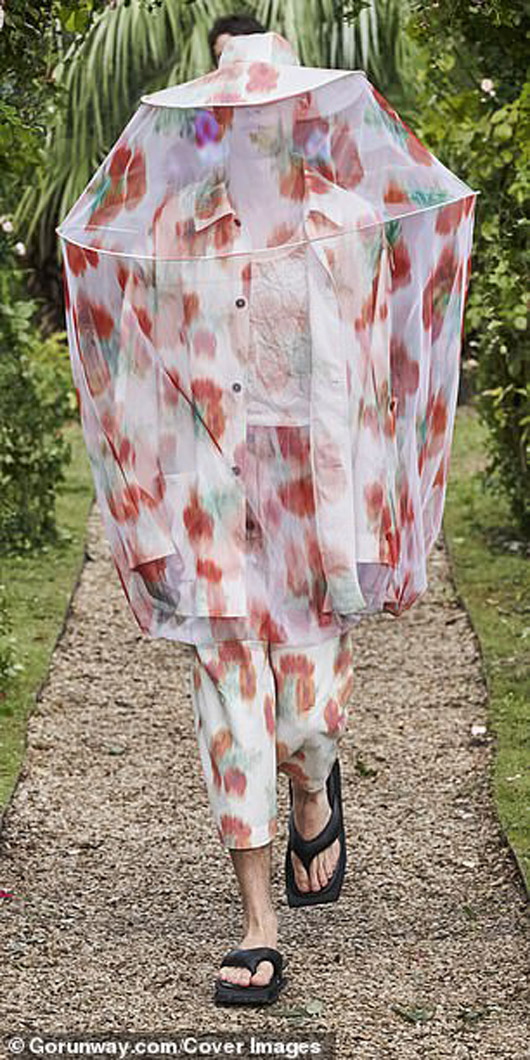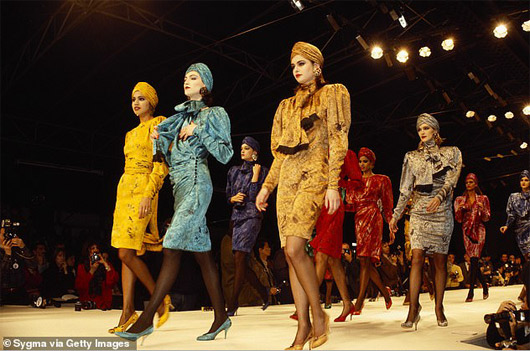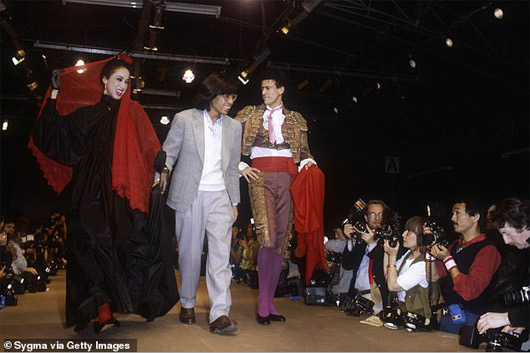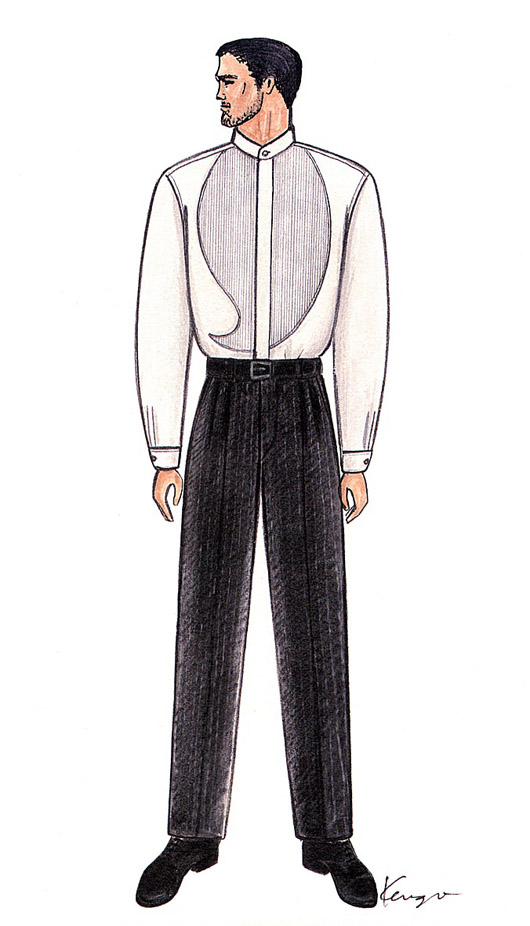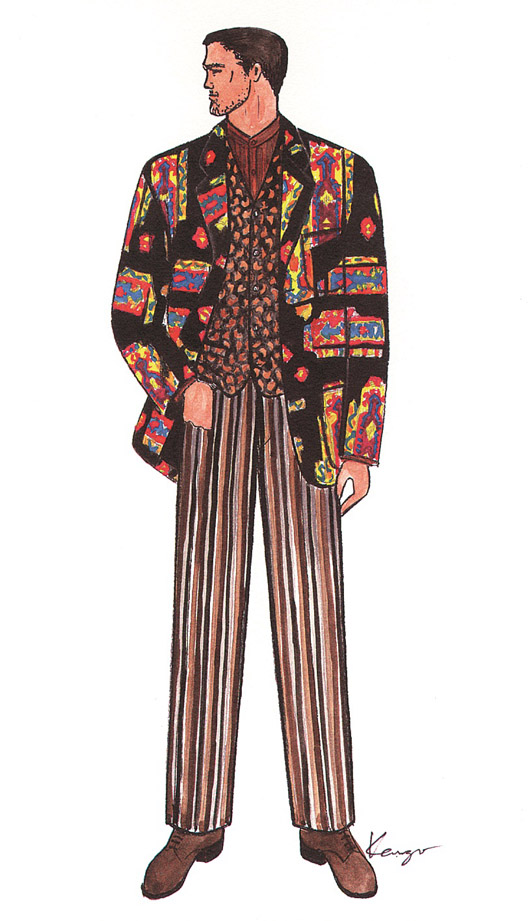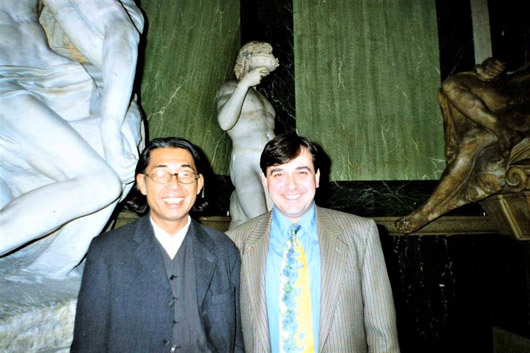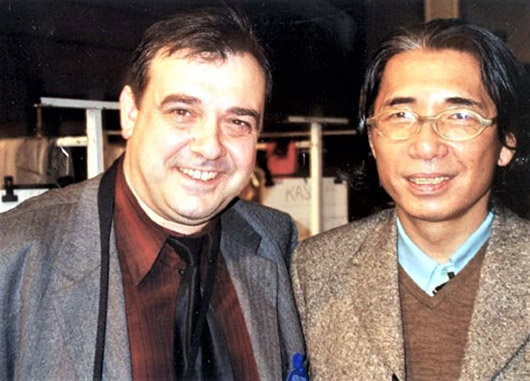 May the memory of the great Kenzō be bright. A deep bow!
Photos:
1. Kenzō
Photo: Nuvo Magazine
2. - 5. Kenzo fashion collections in different years.
Sources: AFP / The Australian; Corunway.com; Sygma via Getty Images
6. - 7. Sketches by Kenzō from the 90s of the XX century.
Personal archive of Lubomir Stoykov
8. and 9. Kenzō and Lubomir Stoykov in Paris, the 1990s.
Personal archive of Lubomir Stoykov
Read: 487 times © Fashion Lifestyle Magazine, issue 108, October 2020
MORE PUBLICATIONS:

ISSUE 107:

HEDI SLIMANE - THE PERFECT SYNTHESIS BETWEEN MUSIC AND FASHION

ISSUE 105:

JOSEPH ALTUZARRA - DESIGNER OF LUXURY WOMEN'S CLOTHES

ISSUE 104:

UNCONVENTIONAL HAS A NEW NAME - JEREMY SCOTT

ISSUE 103:

WHO IS DONATELLA VERSACE?

ISSUE 102:

OLIVIER ROUSTEING - THE NEW GENERATION DESIGNER