ASPARUHH KARASTOYANOV: "THERE ARE AMAZING SIMILARITIES BETWEEN BULGARIAN AND MOROCCAN CULTURES"
* New joint Moroccan-Bulgarian Chamber of Commerce and Industry will develop the economic relations between the two countries
Asparuh Karastoyanov has over 40 years experience in foreign trade. He graduated the Naval Academy in Varna and studied foreign trade in Moscow. He was CEO of Hemus Engineering and Festo Engineering. Member of the Board of Directors of the Bulgarian Chamber of Commerce and Industry since 1992. He is chairman of the Bulgarian-Qatar Business Council. In 2004, he was appointed Trade and economic counsil of Bulgaria in the Gulf countries - Kuwait, Saudi Arabia, Oman, Bahrain and Qatar. Asparuh Karastoyanov is Vice President of the Bulgarian-American Council in Washington and has experience as a broker on the Chicago Mercantile Exchange. He was President of Rotary Club Sofia-Vitosha (2018-2019) and has been elected Chairman of the newly created joint Moroccan-Bulgarian Chamber of Commerce and Industry.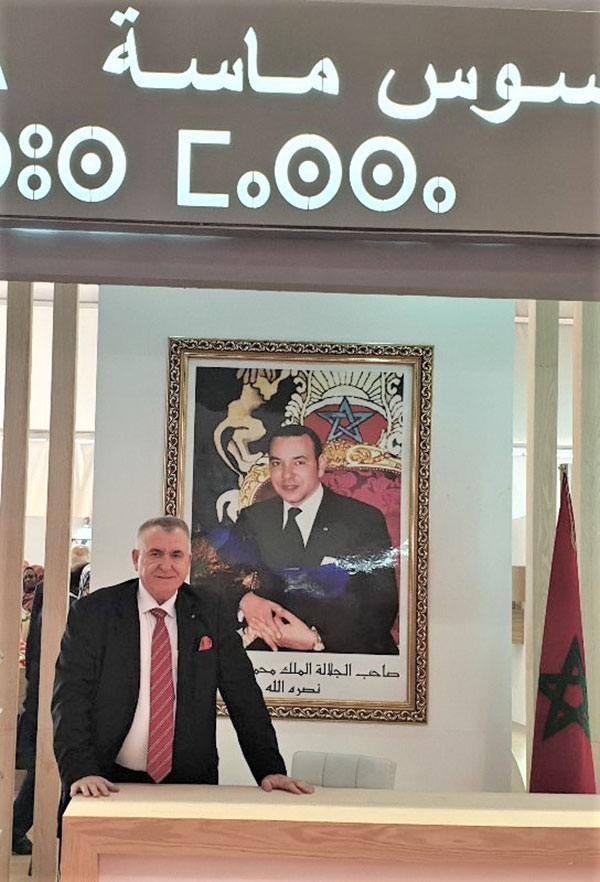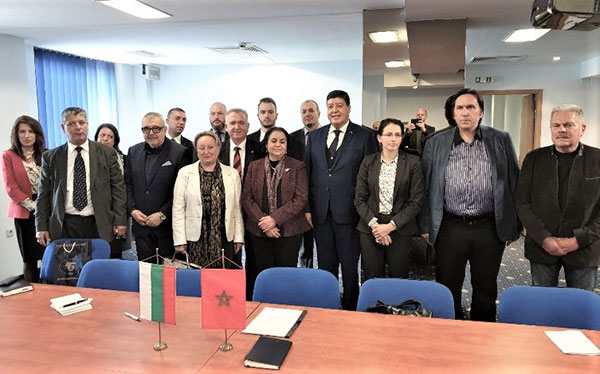 Mr. Karastoyanov, how did work in the Navy, diplomacy and foreign trade combine in your life?
Thanks to the training at the Naval Academy and the rules of life imposed on me by the Navy, two people appeared in me - one is a sailor and the other is a diplomat. My life has started and is still going parallel - I am connected to the sea to this day and, at the same time, foreign trade is at the heart of my diplomatic work. Not everyone can become a trader. This is how you are born - you either become or you are not, even though education and training are also extremely important. When I graduated from the Naval Academy and sailed on ships, I wanted to become the best, but I always wanted to study foreign trade. I had this chance at the Foreign Trade Academy in Moscow, which I graduated with Honors, and after that I specialized in London and the United States, ie. my knowledge of commerce is not only intuitive and impulsive, but also professional, I am constantly reading and upgrading. For me, communication in foreign trade is like painting a picture. You put all your inspiration into communicating with the foreign partners, try to make them look at the country from the best point of view and present your love to the country in such a way that they become convinced to invest in Bulgaria.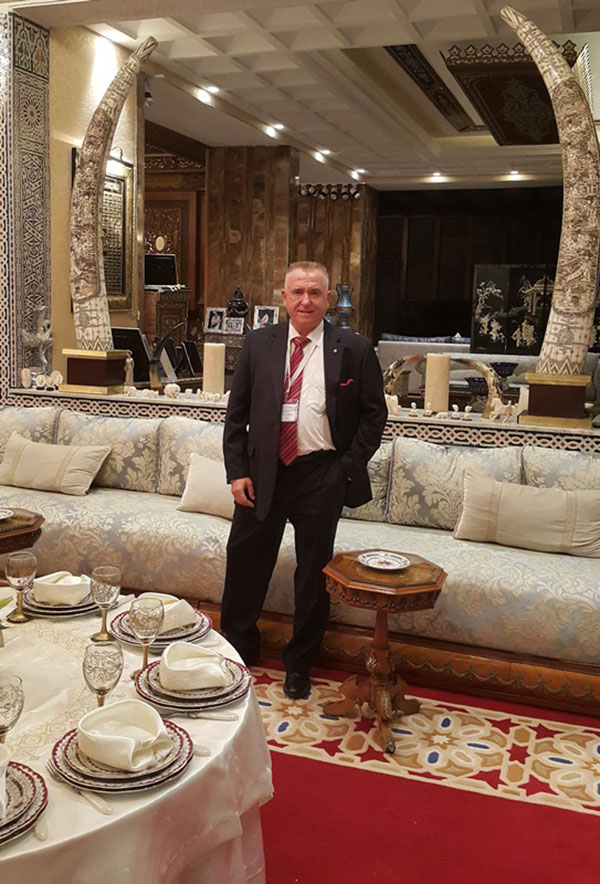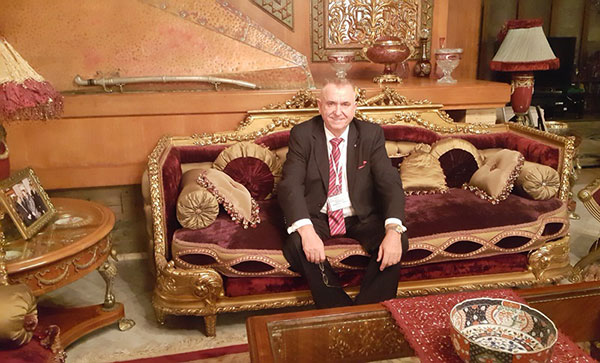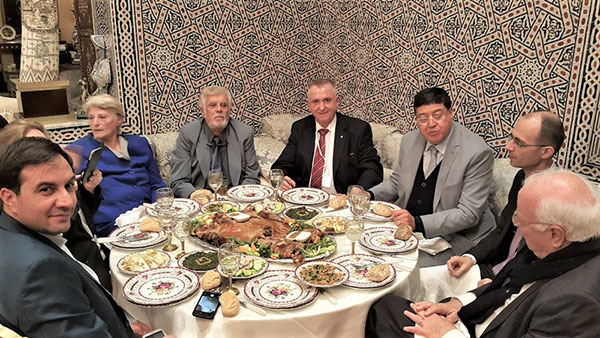 How did you come to the idea to create the Morocco-Bulgarian Chamber of Commerce and Industry?
Last year in November I was part of an official delegation headed by the Prime Minister Boyko Borisov visiting the Kingdom of Morocco. We visited the Moroccan Exporters Association (ASMEX), which is a bridge between Europe's overall trade with African countries. During their presentation, I was amazed at how much trade they had and how powerful they were in working in the difficult areas of Central and West Africa. There I was fortunate to be presented to the president of this organization. He invited me to be his guest and there I met the Vice-President, Mr. Mohammed H`Midouche. He is former Chairman of the African Bank and has considerable experience in trade relateions. From word to word, I shared my proposal to set up a joint organization and started negotiations. I visited Morocco again - this time stricktly for agrreing on the establishment of this joint chamber. Afterwards, we invited Mr. H`Midouche to Bulgaria and decided to establish a joint chamber of commerce and industry with the Bulgarian Chamber of Commerce and Industry, with two offices - one on the territory of Bulgaria and the other on the territory of Morocco.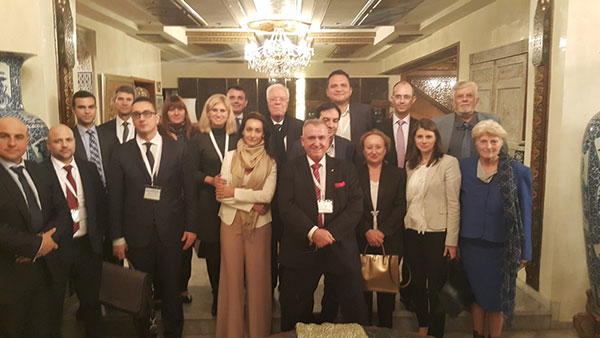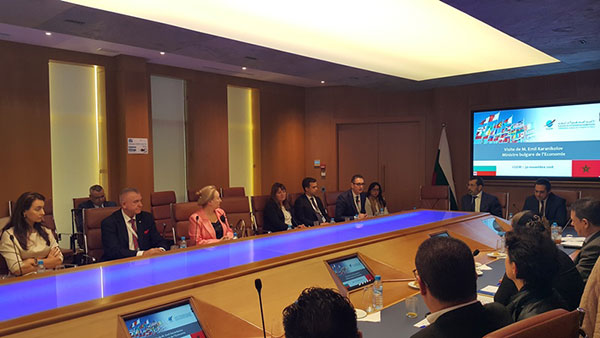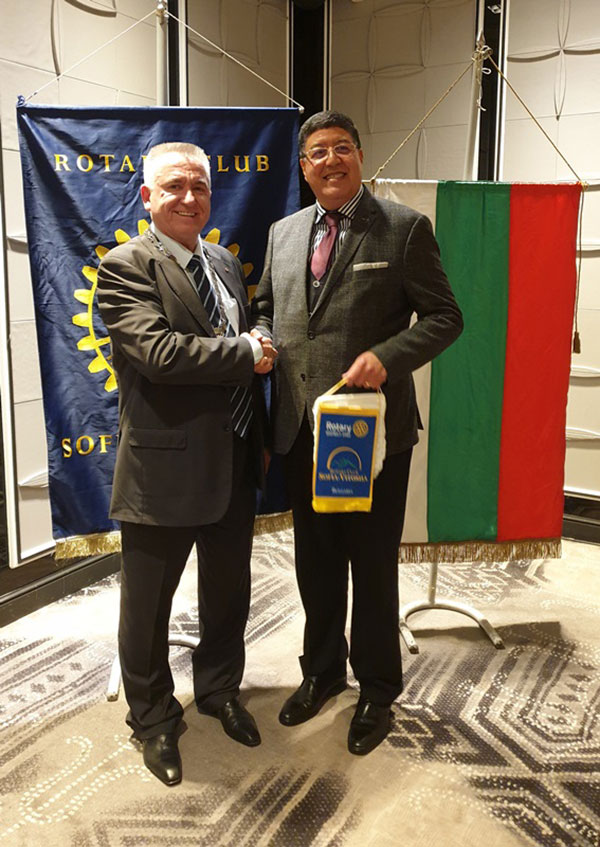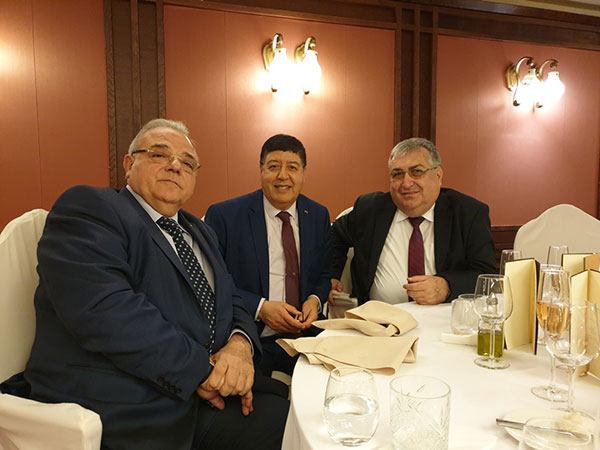 How would you determine the state of bilateral relations between Morocco and Bulgaria before setting up the joint business organization?
Morocco is a unique country in terms of culture and presence. Moreover, it is extremely friendly to Bulgaria. This is partly related to the traditions in the relations between the Bulgarian royal family and the court of Morocco - Simeon Saxe-Coburg-Gotha knew the father of the current king. Over the years, Bulgaria has supported Morocco in various initiatives, but no more than 2-3% of the total export potential between the two countries is used commercially and economically.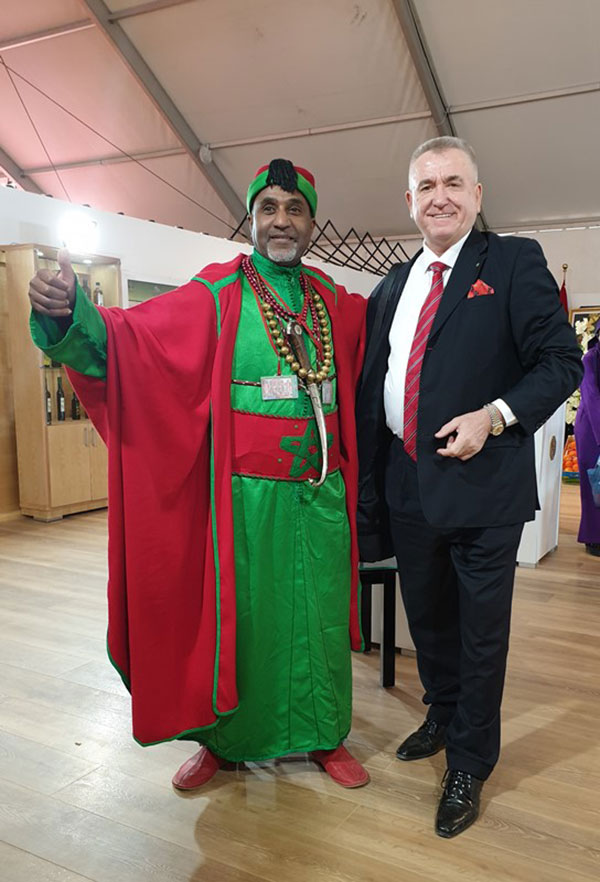 What are your expectations for the performance of the Chamber and, accordingly, what are your goals?
We must not consider the relations between Bulgaria and Morocco only in the direct sense of contact between the two countries. In the years back Bulgaria has very good experience in re-export operations. And the main purpose of the joint Chamber of Commerce and Industry is to create a successful re-export model. Bulgaria can export to all of Southeastern Europe, and through Morocco we can re-export products to Central and West Africa.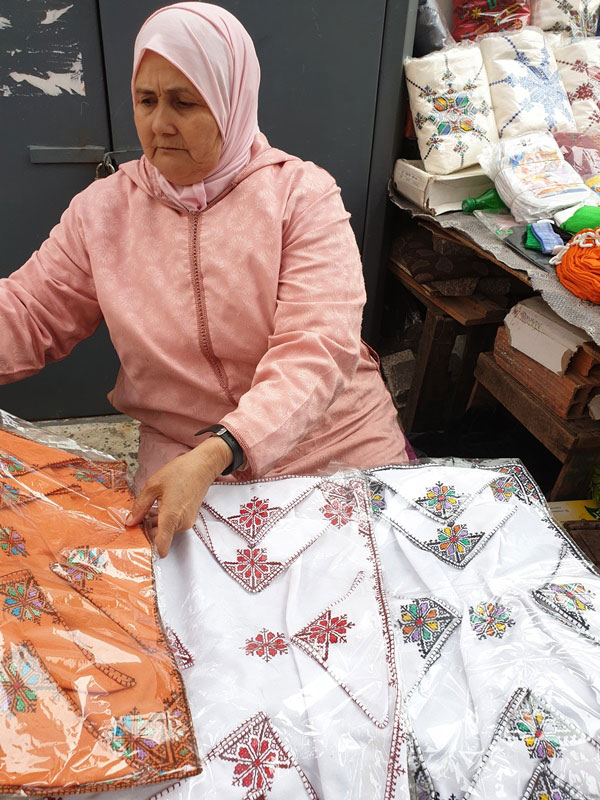 In which sectors do you see the greatest potential and opportunities for developing bilateral trade and economic relations?
Starting from the food industry through engineering - setting up joint venture companies in Morocco. Trade in light industry products, including the cigarette industry, as well as the textile and pharmaceutical industries, as well as in the field of fertilizers, has great potential. Morocco is one of the largest exporters of phosphate fertilizers to Bulgaria and our neighboring countries. One of the most significant business opportunities is cooperation in the field of tourism. During the summer Bulgaria is a convenient destination for Moroccan tourists, and during the spring and winter Morocco is a wonderful choice for Bulgarian tourists. There is also a lot of potential in the field of culture. Personally, I have noticed similarities that have amazed me and deserve to be explored more seriously. In the Rabat market, for example, I saw cobblers I thought were Bulgarian but turned out to be local. In their songs, I heard tunes that sound just like our Rhodopi tunes. And the Berbers, who are the main tribes on the territory of Morocco, sometimes use Bulgarian letters, although the Arab world spells in a completely different way. This means a transfer of culture and traditions and history interconnected back in time.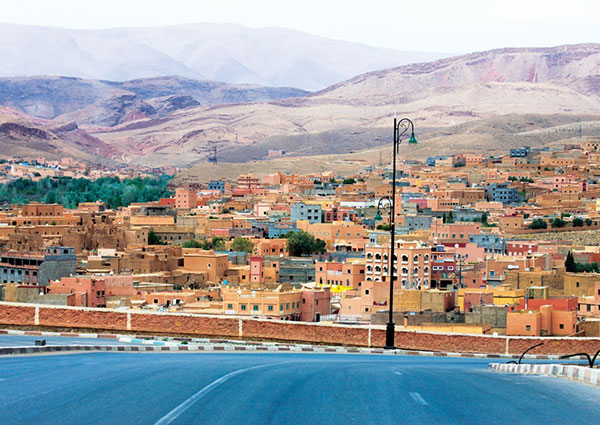 What are the specifics and benefits of the business climate in Morocco?
Morocco has a unique business climate, starting with the protection of foreign investment and the ability to easily take bank credit for business development and stimulating a particular industry. Morocco is also very interesting in terms of its close proximity to Bulgaria. By car for two and a half days you go by car or bus from Bulgaria through Italy and Spain to Morocco. The distance from Spain to Morocco is about 12 km. or 30 minutes by ferry.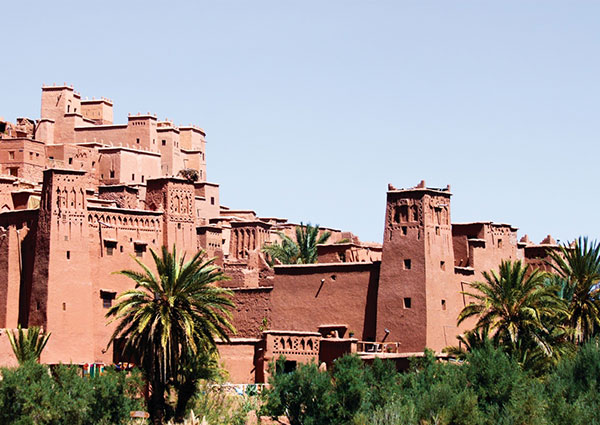 What activities do you plan for the year?
We have drawn up a plan of activities that is very active in all types of industries. This plan is also important in terms of culture, media and for the development of new types of products. We plan to invite Moroccan companies in Sofia and Bulgarian companies in Morocco. In the autumn, we will organize a large business delegation from Bulgaria to Morocco. The idea is that this delegation will participate in the official establishment in Morocco of the Morocco-Bulgarian Chamber. We will invite all industries who are interested and we will prepare this visit in conjunction with the Bulgarian Chamber of Commerce and Industry. The idea is that the business delegation will stimulate what we call the main activity of this Chamber. Also want to oragnize in Sofia a fair for Moroccan food shortly before New Year's Eve. In addition we are preparing a documentary and a book on relations between Bulgaria and Morocco. My old friend Michail Belchev is working on verses for an anthem of the Chamber.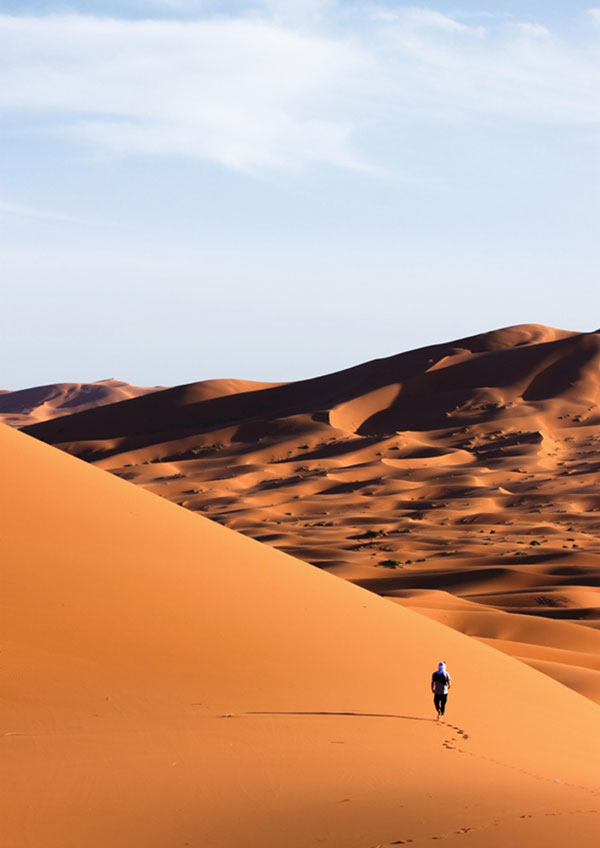 Personally, what impressed you most in this country?
I feel very close to this country. For the first time in Morocco, I felt a sense of comfort and familiarity when I went to the market. You can really understand a country when you go to the local markets, where you communicate with people, they express their emotions, you buy some food, eat local meals, and everything else. When I am at the market in Morocco, I feel part of this country, because there are real people, these are not diplomatic meetings and formal receptions. In addition to the rich culture, history and beautiful nature, I was also impressed by the cleanliness and the beautiful roads. Even seemingly small things, such as extremely well-dressed police officers, are indicative. At 30 degrees, when they are all in the dust, they are dressed as if they have just put on nice clothes. This shows their attitude and respect for the institution where they work. In general, Morocco has a significant contribution to the French culture.
You have extensive diplomatic and trade experience with Arab countries. What is your current practice that you consider to be applicable to the newly established Morocco-Bulgarian Chamber of Commerce?
Practically my life has passed being engaged in all forms of foreign trade. At every step I have strived to be at the highest professional level wherever I have worked. When I went to the Gulf region, I increased Bulgaria's turnover eight times. But first, I learned the Quran by heart, because in this part of the world the religiosity of people determines what you can expect from them while communicating. I'll give you another example - as CEO of Festo Engineering, I started with two people and left the company with 1,600 people when I went to the United States. Practically this company is to this day declared as one of the most successful foreign investments in Bulgaria. I have traded with many countries, have studied in depth their national psychology and I want to make use of my experience for the benefit of the relations between Morocco and Bulgaria.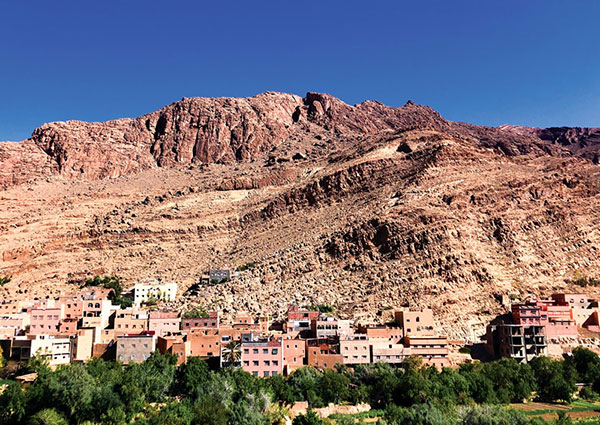 Interviewed by Sylvia Todorova
Photos:
1. Asparuh Karastoyanov - Chairman of the Morocco-Bulgarian Chamber of Commerce and Industry.
2. Official meeting in the Bulgarian Chamber of Commerce and Industry on May 10, 2019, when the joint Moroccan-Bulgarian Chamber of Commerce and Industry was established.
3. - 4. Asparuh Karastoyanov at the home of the President of ASMEX in the Kingdom of Morocco. 5. Asparuh Karastoyanov at the home of the ASMEX president during a dinner party that gave birth to the idea of creating joint chamber of commerce.
6. - 7. Representatives of the Bulgarian delegation during Prime Minister Boyko Borisov's official visit to the Kingdom of Morocco, Casablanca in November 2018.
8. Asparuh Karastoyanov, along with Mohamed H`Midouche, ASMEX Vice President and Vice-President of the Morocco-Bulgarian Chamber of Commerce and Industry.
9. Prof. Stati Statev, Mohamed H`Midouche and Prof. Georgi Bliznashki (left to right) during the celebration of Prof. Lubomir Stoykov's 65th birthday.
10. Prof. Lubomir Stoykov - Vice-Chairman of the Moroccan-Bulgarian Chamber of Commerce and Industry. Mrs Zakia El Midaoui, Ambassador Extraordinary and Plenipotentiary of the Kingdom of Morocco to the Republic of Bulgaria.
11. Asparuh Karastoyanov, together with a representative of a local agrocomplex during an agricultural commodity exhibition in the Kingdom of Morocco.
12. Asparuh Karastoyanov in Rabat.
13. Bulgarian-like shavings for sale in Rabat.
14. - 17. Photographs taken in the Kingdom of Morocco, which are part of the exhibition "The Road to the Thousand Tales".
Photo: Asparuh Karastoyanov's personal archive (photos 1 to 9, 11, 12 and 13)
Photo: Highlife (Photo 10)
Photo: Petya Dimitrova (photos 14 to 17)
Read: 1721 times © Fashion Lifestyle Magazine, issue 102, August 2019
MORE PUBLICATIONS:

ISSUE 97:

RADI LAZAROVA STOLE ALL THE LOOKS WITH ORIGINAL STYLE

ISSUE 35:

NIKOLAY BOJILOV IS THE HIGHEST RATED YOUNG BULGARIAN DESIGNER FOR 2010 YAER

ISSUE 28:

Beyonce: always look for the balance in fashion

ISSUE 27:

Evgenia Jivkova: "Black is the most fashionable colour this winter"

ISSUE 25:

Jennifer Aniston: "I love simple things in life – am I boring?"