THE MOST SWEET-SPOKEN PROFESSOR WITH HONOR FROM BNT
* The prize of "100% budni" is for Prof. Lubomir Stoykov

On the eve of 2022, the Academy "100% budni" presented its annual awards for the second time. The awards of the Bulgarian National Television and the popular talk show "100% budni" were announced at a stylish and at the same time fun ceremony. In the category "The most sweet-spoken storyteller" for 2021 the prize was awarded to Prof. Dr. Sc. Lubomir Stoykov – regular commentator of the column "The Politicians' Show".
In 2021, in his television visits to the show "100$ budni" Prof. Stoykov opened the curtain of the so-called politainment and shared unkown and little-known facts about the personal lives, scandals and oddities of such world political leaders.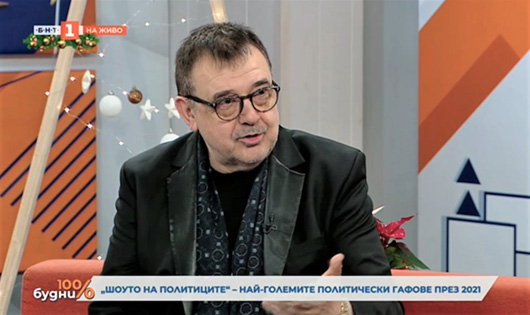 In his speech of thanks after the award ceremony, Prof. Lubomir Stoykov said: "Thank you very much for the award "The most sweet-spoken storyteller" of the Academy "100% budni"! At a time when the so-called "storytelling" and the ability to tell stories, this prize is special to me. I am glad that I was nominated in this category, because what you say is important, but how you say it's no less important. Without sweet talk, the conversation devoid of its enjoyment. But you can't be sweet-spoken if there no one to motivate you. Thanks to the inspiration of the charismatic hosts Maria and Stefan, as well ad the large audience of "100%budni" – one of the most popular programs on BNT. I wish you a Merry Christmas and a Blessed New Year. The sympathy is mutual!".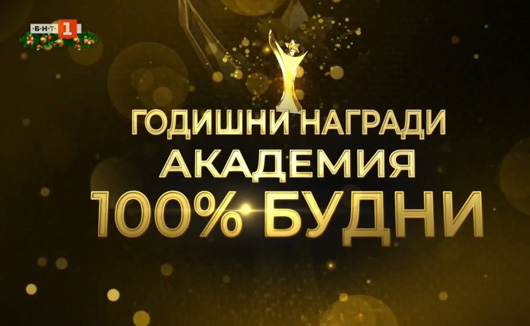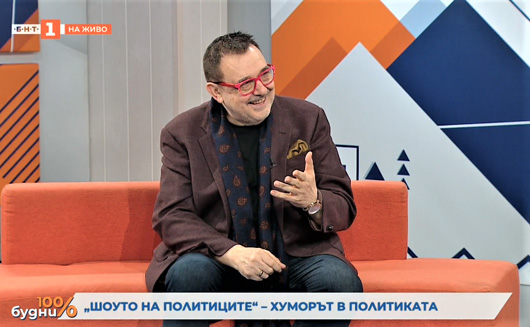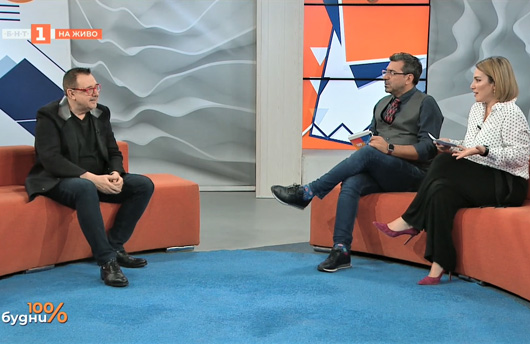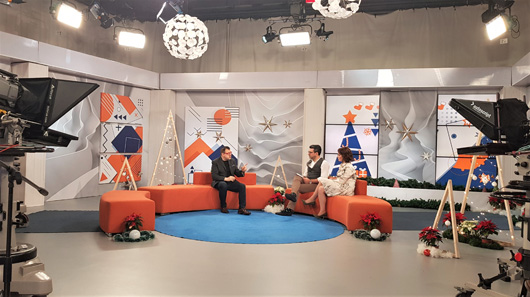 Read: 2249 times © Fashion Lifestyle Magazine, issue 117, Mart 2022
MORE PUBLICATIONS:

ISSUE 107:

TESA JURJAŠEVIČ: THE MAGNIFIQUE GIRL ON BLOGGING, SOCIAL MEDIA & JOURNALISM

ISSUE 98:

CHINA REVEALS WORLD'S FIRST AI ANCHOR

ISSUE 96:

MILEN TSVETKOV'S SHOW ON NOVA TV IS GETTING TERMINATED

ISSUE 35:

AWARD FOR CONTRIBUTION TO DEVELOPMENT OF PR

ISSUE 35:

WITH "HIGH-HEELED SHOES" ACROSS THE CITY JUNGLE