TINTEX introduced Naturally Clean
TINTEX Textiles revealed a wonderful range of innovative fabrics that redefine fashion, inspire creativity, spark emotion and optimize responsible solutions. Award winning TINTEX Textiles, being an ingenious leader in textile and research innovation for over twenty years, transforms a new generation of cotton and other natural based materials. Established in the Porto region as authorities in superior dyeing and finishing techniques making TINTEX Textiles the perfect choice for fashion.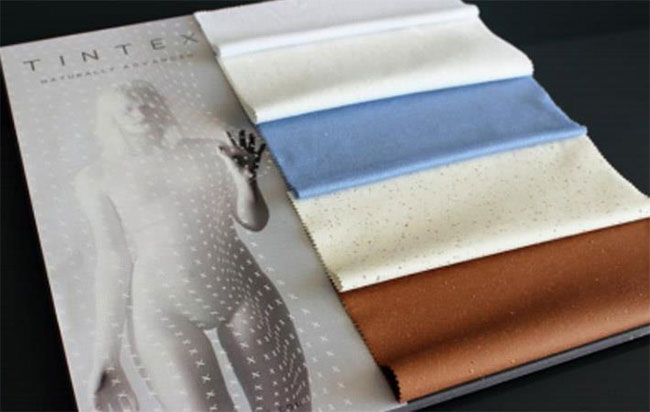 Naturally Clean achieves this by using Novozymes technology, a company that is indeed the world leader in biological solutions. Second, using textile chemicals with the lowest possible environmental impact, without compromising performance, from Beyond Surface Technologies AG. Naturally Clean maintains the original characteristics for an extended period of time. All materials are Oeko-Tex and soon Bluesign® certified, thus eliminating harmful substances.
A milestone for TINTEX and fashion, as they launch Naturally Clean - an exceptional smart finishing process that is uniquely responsible. Naturally Clean enhances the natural beauty of cotton, takes a cost effective modern approach to eliminate aggressive treatments and optimizes clean surfaces, vivid colors, providing an exquisitely smooth handfeel.
TINTEX Textiles received the 303 Tuscans Ethical Fashion Award in Paris in September 2018.
Read: 1963 times © Fashion Lifestyle Magazine, issue 98, November 2018
MORE PUBLICATIONS:

ISSUE 97:

Wardrobe of the Future - a collaboration of FashNerd and Munich Fabric Start

ISSUE 35:

DRESS WITH…CHOCOLATE

ISSUE 25:

Lyocell – revolutionary fibers in textile industry

ISSUE 20:

Textile – the new form of intelligence

ISSUE 16:

MATERIALS WITH MOOD